Did Sneaker Failure Injure Duke Star Zion Williamson?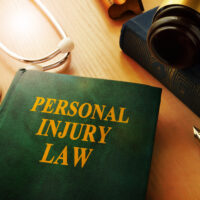 Thirty-six seconds into one of the most anticipated college basketball games of the year, star freshman, Zion Williamson, suffered a devastating knee injury on what appeared to be a sneaker malfunction. The situation is unfortunate for Williamson who is believed to be the top choice in the upcoming 2019 draft. It is equally devastating for Nike as they will now be facing increased scrutiny over the quality of their shoes. Additionally, you are unlikely to see "Air Williamson" shoes in the immediate future.
Is Nike to Blame for the Injury?
Zion appeared to be attempting to cut left across his body when his foot went through the side of sneaker where it is attached to the sole. His sock slid on the court and Zion could be seen limping away. In Nike's defense, Williamson is a 285 behemoth in the style of Shaquille O'Neal but he also has a reasonable expectation that his equipment won't fail him on the courts.
In college basketball, sneaker companies sign contracts with individual schools to wear their products. If Williamson wants to continue playing basketball for Duke, he will be expected to put the same sneaker that failed him back on for the next game he is ready to play.
 Design vs. Manufacturing Defect
Product liability lawsuits fall into three different categories. There are those that allege that a defective design resulted in injuries. Those are your major class action lawsuits. There are those that allege that a manufacturing defect caused an injury, those are usually "isolated incidents" as Nike claims this is. Then there are "failure to warn" lawsuits that would argue (for instance) that the company should have informed players that the shoes had a weight limit of 250 pounds. In this case, it looks as if Williamson could file a lawsuit under the theory of a manufacturing defect as there is no indication of other players experiencing the same problem (yet).
Worst Case Scenario
For Nike, the worst-case scenario would be that Williamson suffers a major injury that requires surgery and hampers him throughout his career and he is never the same player again. Additionally, Williamson may be able to sue if the injury hurts his draft stock and he is not given the payday he is expected to be given. Each of these would be compensatory economic damages that cost Williamson money because of the defective sneaker.
There is little doubt in anyone's mind that the sneaker caused Williamson's injury. Mike Krzyzewski, Duke's head coach, characterized the injury as a "mild knee sprain" yet offered no indication how long Williamson would be sidelined for. While Nike might be inclined to use this as an argument against Williamson in a civil trial, coaches are known for downplaying sports injuries to star players.
Talk to a Miami Personal Injury Attorney
If you've suffered a sneaker-related failure that hurt your prospects at a lucrative career, contact the Miami personal injury attorneys at the office of Alan Goldfarb P.A.
Resource;
si.com/college-basketball/2019/02/21/zion-williamson-knee-injury-duke-unc-north-carolina-nike-sneakers-legal-impact
https://www.goldfarbpa.com/oregon-football-player-blames-coaches-ncaa-for-rhabdo/