Excessive Levels of Vitamin D Blamed for Deaths of Dogs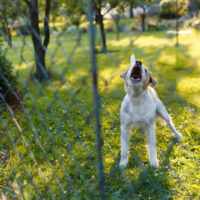 A number of pet owners are suing Hill's Pet Nutrition Inc. claiming that their pet food injured or killed their dogs due to excessive quantities of vitamin D. At least four dogs either died or had to be euthanized due to vitamin D toxicity. A recall notice released on January 31st of 2019 admitted that batches produced between September and December of 2018 had unsafe levels of vitamin D infused in the food. The plaintiffs are from at least four states, including Florida.
The plaintiffs are suing Hill's Pet Nutrition Inc. for gross negligence, breach of warranty, failure to warn, unjust enrichment, and unfair/deceptive trade practices.
Negligence Claims in Product Liability Lawsuits
Product liability lawsuits can be filed under a theory of strict liability. That means that a plaintiff does not need to prove negligence in order to prove their case. When plaintiffs do pursue negligence charges, it is usually because they are alleging gross negligence which opens them up to argue for punitive damages. In most lawsuits of this type, plaintiffs sue for compensatory damages that compensate them for injuries. Punitive damages, on the other hand, are not meant to compensate the plaintiff but punish the defendant.
Unjust Enrichment
Unjust enrichment occurs when one individual benefits unjustly from the misfortune of another individual. In this case, the plaintiffs are alleging that the defendant was unjustly enriched via the poisoning of their pets.
Vitamin D Toxicity in Dogs
While vitamin D is necessary for dogs bone growth and nerve and muscle control, when ingested in excessive amounts it becomes a poison that is easily capable of killing the dog. Dogs are most frequently suffer vitamin D poisoning by ingesting pest control chemicals that are targeted at rodents. Symptoms develop within a day of poisoning and result in several severe symptoms including nausea, loss of appetite, excessive need for hydration, excessive urination, bloody feces, bloody vomit, seizures, tremors, and abdominal pain.
If your dog shows any signs of these symptoms, they should be taken to an emergency care veterinarian immediately. They must get care within 72 hours of showing symptoms. The dog will require a protracted stay at the hospital during which the veterinarian will give the dogs drugs that prevent vitamin D from being absorbed by the body. They will need to maintain the right level of hydration and the use of IV fluids will also help the dog urinate excess levels of vitamin D.
The process of treatment is quite expensive. Pet owners who took their dogs to the vet in order to have them treated for these symptoms are entitled to be compensated for that treatment.
Talk to a Miami Personal Injury Attorney
If you or someone you love has been injured by defective or poisonous food, the Miami personal injury attorneys at the office of Alan Goldfarb P.A. can help you recover damages. Give us a call or contact us online to set up an appointment.
Resource:
foodsafetynews.com/2019/02/pet-owners-file-civil-suits-against-hills-pet-nutrition-in-relation-to-dog-deaths/