Florida Nursing Home Deaths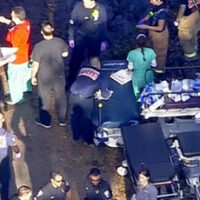 When I hear about the preventable death of a vulnerable elderly resident at a nursing home I am angered and frustrated but to hear about the deaths of eight vulnerable elderly because of negligence at a nursing home is unfathomable.
According to CNN eight residents, aged 71 – 99 died at the Rehabilitation Center at Hollywood Hills following a prolonged power outage following Hurricane Irma.
One resident died late Tuesday at Rehabilitation Center at Hollywood Hills and was taken directly to a funeral home. Three more were found dead on the second floor of the facility after rescue units were called in. Four more died in hospitals after the sweltering facility was evacuated Wednesday morning in a chaotic blur of events that prompted checks of other nursing homes in the area.  Temperatures reached the 90s Tuesday in Hollywood; by Wednesday the heat index was near 100 degrees.
Despite Memorial Regional Hospital being just across the stress from the facility, not one elderly resident was evacuated to the hospital pre-hurricane.  It was not until 3am on Wednesday after the first resident went into cardiac arrest that the facility called 911.  A second resident and a third needed critical treatment within hours of the first call.  Firefighters returned to the facility and evacuated 158 residents from the nursing home after that.
All the facility had to do to get these residents to safety was to pick up the phone and call 911.
Governor Scott has launched an investigation into this traffic case.  The Florida's Agency for Health Care Administration and the Department of Children and Families have also launched investigations.
This nursing home has had a list of safety violations and citations, including two for not following generator regulations in 2014 and 2016. In both instances, the nursing home corrected these deficiencies.  After this week we know that the corrections to these deficiencies were only temporary and persisted to September 2017.
If evidence is found by these investigations that abuse or neglect occurred, appropriate action will be taken by the State against the nursing home.  But that does not make up for the harm that these residents had to endure. Filing a personal injury lawsuit can get the financial compensation that he or she deserves for the harm that was suffered at the hands of his or her care providers for their negligence.
If you are a concerned relative or friend of an elderly person you believe suffered at the Rehabilitation Center at Hollywood Hills or any other nursing home following Hurricane Irma, we recommend that you contact our office and speak with a member of our legal team.
The law office of Alan Goldfarb, P.A., brings extensive experience to personal injury victims throughout South Florida. Our firm has more than 45 years litigating nursing home neglect and elderly abuse cases and knows how to maximize the resources available to obtain optimal results. Our Miami elder abuse attorneys provide a full-service approach to each client and his or her needs. We combine thorough preparation with aggressive advocacy, using our knowledge and experience to help you seek full and fair compensation for your losses.
You may contact Alan Goldfarb at 305-371-3111 or toll free at 866-936-9761 and we will advise you and your loved ones of your legal options.
Source:
http://www.cnn.com/2017/09/13/health/florida-nursing-home-deaths/index.html