Fort Lauderdale Woman Shot With Rubber Bullet Considering Lawsuit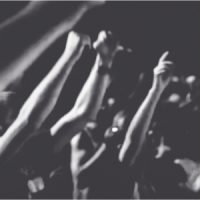 LaToya Ratlieff was peacefully protesting the death of George Floyd when she says Fort Lauderdale police shot her with a rubber bullet. She is not only considering a personal injury lawsuit against the City of Fort Lauderdale, but she is also considering filing a federal civil rights complaint against the city.
Ratlieff contends that the impact from the rubber bullet fractured her eye socket. This impact caused her entire right eye to close. When she was interviewed, her right eye had only begun to open and she did not have much vision from it.
What Happened?
Ratlief was going to her car when the protest appeared to take an ugly turn. One Fort Lauderdale police officer can be seen on video pushing a kneeling protester holding a black lives matter sign to the ground. This, she said, ignited an outburst from the crowd. It was then that officers began shooting foam bullets and tear gas into the crowd.
Fort Lauderdale police say that they have tried to reach out to Ms. Ratlief, but she has not returned their calls. They also assured the media that all information concerning the event has been turned over in full to the media.
Ms. Ratlief, however, is in no mood to discuss the matter with the police. She, like many Americans all across the country, are sick and tired of the status quo and are hoping that the George Floyd murder and the civil unrest that followed act as a catalyst to changes that are needed uniformly across our criminal justice system.
Ratlief said that she will speak to Fort Lauderdale police but she wants to ask them why not one officer offered to render aid after she had been shot. She also wants to know why there was no warning before tear gas and rubber bullets were used to disperse the crowd. There is still considerable speculation that the initial cause of the flare-up between police and protesters was instigated by the police.
Ratlief wants to know what police were told and what specific instructions they were given before they provided security at the protest. She wants to hold the department accountable for the way that it managed the crowd which was engaging in Constitutionally-protected free speech.
Will a Lawsuit be Successful?
A lawsuit against the city may be successful. Cases where the police overuse force tend to go the way of the victims when the victim is otherwise peaceful. However, sovereign immunity will protect the police from liability, but not as much as you may think. The attorneys will need to file a complaint and give the city a specific amount of time to respond. Damages will also be capped at $250,000 per plaintiff.
Talk to a Miami Personal Injury Attorney Today 
If you've been injured due to the negligence of another person, the Miami personal injury attorneys at the office of Alan Goldfarb, P.A. can litigate your case, recovering damages for medical expenses, lost wages, and pain and suffering. Call today to learn more about how we can help.
Resource:
wsvn.com/news/local/broward/woman-shot-with-rubber-bullet-during-protest-shares-ordeal-reportedly-considering-lawsuit/
https://www.goldfarbpa.com/woman-who-filed-lawsuit-against-insurance-carrier-loses-big/