Georgia Trucker Perishes In Vehicle Fire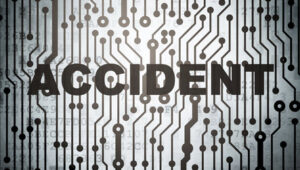 Witnesses to a tragic truck accident were unable to do anything to help the truck's driver after he crashed into a tree and his rig caught fire. According to reports, the Miramar accident that claimed the life of the truck driver, who was from Georgia, occurred when the truck jackknifed and brought down power lines after striking trees. The truck's cabin went up in flames and witnesses who were not able to get close enough to the burning vehicle to help the man.
Taking A Step Back
Sadly, witnesses to this accident could not make a difference without the likelihood of putting themselves in mortal danger, but had the circumstances been different, the outcome may have not been as tragic. Many times, witnesses to an auto accident heroically step in and take extraordinary measures they may not even realize they are capable of taking until that moment, and a valuable life can be saved. Other times, though, onlookers may be hesitant to step up and help and may opt to not get involved out of a concern for being held liable if something should go wrong for the accident victim as a result of their assistance.
Heroes Protected By Florida Law
In an effort to protect its do-gooders, Florida has enacted its Good Samaritan law to protect those who do make an effort to provide aid to those who have been injured in an emergency situation or as a result of a public health emergency. Found at Florida Code Section 768.13, the law protects those who provide care or treatment in good faith to an injured person, so long as the injured person does not object to the treatment offered, from being held liable for any damages resulting from the care or treatment. The aid offered, however, must be treatment that someone in the same or similar situation would offer – so there are some scenarios where, presumably, a well-intentioned person could act in a way outside of the scope of what would be considered reasonable action. In those circumstances, a closer examination of the actions and whether they fall within the protection offered by the Good Samaritan law would be required.
Alan Goldfarb, P.A. – Your Source For Professional Legal Representation
When you have been injured in a motor vehicle accident and have suffered injuries as a result, you are entitled to compensation. The advice and assistance from an experienced attorney is invaluable should you find yourself in this situation, as you will likely have questions about where you can look to for compensation for your losses. At the office of Alan Goldfarb, P.A. we have handled all types of accident cases for our Miami area clients. We can help you too. Our Miami attorneys will explain your rights and responsibilities under Florida law and work with you to move your case through the legal system as efficiently and effectively as possible. Contact us now to schedule your initial free consultation and get started today towards obtaining the relief you want and deserve.
Resource:
local10.com/traffic/truck-driver-dies-after-crashing-into-tree-in-miramar