Fort Lauderdale Pedestrian Loses Life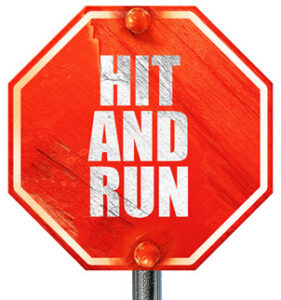 A pedestrian was killed in an accident in Fort Lauderdale the other night that started out as a hit and run. The driver initially fled the accident scene but then apparently changed their mind and returned. The accident is under investigation and the driver is cooperating, but for the pedestrian, it does not change the outcome.
In Florida, You Have To Stop
It is against the law for drivers in Florida to leave the scene of any accident in which they have been involved, regardless of what has been hit. Even if there is only property damage, the driver must stop. It is easy to understand the fear that drivers may have about stopping after they have hit something – or someone. For drivers, facing the reality of having hit someone is difficult. The uncertainty of what may happen and feelings of panic may make even the most conscientious driver contemplate leaving the scene. However, the law in Florida, as in most other places, requires a driver to stop and provide help to victims of an accident that he or she has caused. Set forth in Florida Code Section 316.027, the driver of a vehicle that has caused injury to a person must perform certain acts including rendering aid or making sure that the victim receives the aid they need, providing their personal and vehicle information to victims and/or law enforcement personnel, and reporting the accident to the nearest police station if they are not already made aware. Failure to abide by hit and run laws can result in criminal charges, fines, and other punishments.
The Difference Between Life And Death
The importance of hit and run laws cannot be overstated and can mean the difference between life and death to an accident victim. In that crucial time right after an accident, it is imperative that a victim receive the medical attention they need as soon as possible. Depending upon the injuries, even a short period of time can make a difference.
But What Can I Do?
If you have been involved in an accident, there are certain things you can do to help those who are injured:
After first checking yourself to ensure you are in a condition that allows you to help others, check others for injuries and signs of breathing or a pulse.
If there is no sign of breath, check to see if there is an obstruction and, if there is no pulse, perform CPR if you know how.
Lessen chances that a victim will choke by turning them on their side if they are bleeding from the mouth or vomiting, and apply pressure to wounds to control bleeding.
It is best not to move a victim if possible in case they have spinal injuries or other broken bones that could be worsened by improper movement.
Keep the victim warm – accident victims can easily go into shock and experience extreme cold.
Have You Been Injured In A Hit And Run Accident? We Can Help!
If you or a loved one has been involved in an auto accident, the legal professionals at the office of Alan Goldfarb, P.A. are here to help. We will make sure you know about your rights and responsibilities and talk to you about how the legal system may handle your case. Let our Miami car accident attorneys help you get the results you deserve – contact us today to schedule your appointment to get started.
Resource:
wsvn.com/news/local/pedestrian-fatally-struck-in-fort-lauderdale-driver-flees-then-returns/