Getting Prepared for Your Deposition in a Personal Injury Case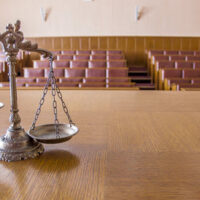 If you suffered a serious injury in an accident and had to file a personal injury lawsuit in a Florida court, you will likely need to give a "deposition." This is part of pre-trial "discovery" intended to give both parties additional information about the circumstances surrounding the accident and your harms and losses.
Reasons Why Depositions are Taken in Personal Injury Cases
As mentioned, depositions are part of the "discovery" phase of a personal injury case. The objective is to discover additional information that can elaborate or clarify the circumstances that led up to an accident and what life has been like as a result of your injuries. Depositions are also important for gathering information that may strengthen or weaken of your personal injury case and to get a sense of how you, and the other party, will testify at trial.
Mandatory Attendance
A deposition requires that you appear at a specified time and place and give sworn testimony under oath. In most depositions, a court reporter will be present to record your answers. Other individuals who will be present include your Miami personal injury lawyer, the defendant's lawyer, and possibly the defendant as well. A videographer might also be present.
You should not skip a deposition. Why? Because depositions are enforced through a subpoena. If you fail to show at your deposition, the lawyer for the defendant can notify the court and hold you in contempt or even file a motion to have your case dismissed. 
What Actually Happens During a Deposition
Similar to a jury trial, you will be asked a series of questions by lawyers. Typically, the plaintiff is first deposed by the lawyer for the defendant and your own attorney gets to ask follow-up questions. While you are being deposed by the defense attorney, your attorney has the right to object to a line of questioning or phrasing of a question. The objection is noted on the official record, but the questioning will continue.
It is quite common for attorneys to ask an array of questions, some of which you may think are irrelevant. In the context of a personal injury case, the defense lawyer will typically ask you a myriad of questions about your medical treatment, the scope of your injuries, any alleged gaps in treatment, and so forth. What they are looking for are pieces of information that could enable them to argue that you were not really hurt that bad or that you were "over-treated" by doctors and you should not be fully compensated for all of your medical expenses.
It is strongly recommended that you give brief, one-sentence responses to the defense lawyer's line of questioning.
Contact a Miami Personal Injury Lawyer Today
A deposition can be an intimidating situation. This is why it makes sense to have an experienced personal injury lawyer by your side. The Miami law firm of Alan Goldfarb, P.A. is here to help. We are comprised of AV-rated attorneys who have decades of experience litigating serious, complex injury cases. Contact our office today to schedule a free, confidential consultation.
Resource:
floridarules.net/civil-procedure/form-1-912-subpoena-for-deposition/