Injured While Driving In A Bad Storm – Can I Still Pursue Compensation?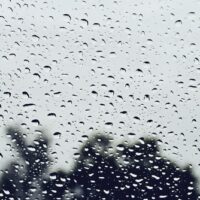 Hurricane Irma slammed large portions of Florida resulting in significant property damage and multiple deaths. When a major storm hits Florida, a question asked quite regularly is whether someone who was hit and injured by another driver can still recover financial compensation if the weather was terrible outside when the collision occurred.
The answer is, generally, yes you can still pursue a personal injury claim against the other driver, even if the accident occurred in the midst of a bad storm. The underpinnings of a personal injury claim are based on establishing negligence. If there is evidence that the other driver acted negligently and that negligence caused the collision, you have a basis for pursuing a personal injury claim. Negligence basically means that the other driver was careless in the operation of their vehicle and harm was caused to another as a result. The presence of rain, wind, and lightning does not negate a drivers duty of act reasonably when they are on a road or highway.
Drivers Must Exercise Reasonable Care
Florida law requires all motorists operate their vehicles with reasonable care. This requires remaining aware and vigilant when they are on the road. Failing to exercise reasonable care constitutes negligence.
This means if the other driver was speeding or failed to yield at an intersection, they were negligent.
In addition, if there was a mechanical failure in the other driver's vehicle that was the product of neglect by the vehicle owner (e.g., balding tires or worn brakes), they can be held liable for their neglect.
If negligence is established, you can hold the other driver liable for the harms and losses stemming from the collision. This would include reimbursement of your medical bills and lost wages. You could also seek compensation for the pain, suffering, and inconvenience associated with the accident.
Florida Allows Pursuit of Damages for Plaintiffs Who May Have Contributed to Causing a Collision
Even if you were partially at-fault for causing the accident, you may still be able to pursue a claim for monetary damages. This is because Florida is a comparative negligence state. Basically, this means each party is held liable for their own negligent actions, or inactions. If you are deemed to have contributed to causing the wreck, any award of monetary damages will be reduced by your percentage of fault.
For example, if you have $50,000 in damages from a car accident and were considered to be 20 percent at-fault for causing the crash, a jury would reduce your damages award by that 20 percent so you could only recover $40,000.
Speak to an Experienced Miami Car Accident Lawyer To Learn More About Your Legal Options
As you can see, even if your accident occurred during a bad storm, you may still be able to pursue monetary compensation for your injuries. Let the Miami law firm of Alan Goldfarb, P.A. assist and help guide you through the complex legal process. Our attorneys possess decades of litigation experience and have represented countless numbers of injured motorists.
Resource:
washingtonpost.com/news/post-nation/wp/2017/09/13/irma-death-toll-rises-as-5-dead-at-south-florida-nursing-home/?utm_term=.4be6fb10ea8d