Is Talcum Powder Giving You Ovarian Cancer?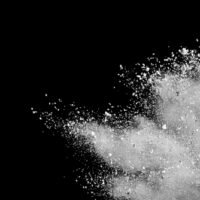 The answer is – quite possibly. Multiple studies have surfaced showing a disturbing link between long-term use of talcum powder products and women developing ovarian cancer. According to a Harvard Medical School study, women using talcum powder around the genital region on a daily basis have a 40 percent higher risk of developing ovarian cancer. Even women who used a talc product just once per week had a 36 percent higher risk of developing ovarian cancer.
Popular Consumer Products Containing Talc Powder
Below is a list of some of the most widely used talc powder products on the open market:
Johnson & Johnson Talc Baby Powder
Johnson & Johnson Shower-to-Shower Body Powder
Angel of Mine Baby Powder
CVS Brand Talc Baby Powder
Rite Aid Brand Talc Baby Powder
Talc Manufacturers Knew Their Product was Dangerous and Did Nothing
The link between talc powder products and the risk of developing cancer is not a new revelation. Large talc manufacturers, like Johnson & Johnson, were well aware of the safety risks associated with these products decades ago. In fact, an internal document from Johnson & Johnson drafted back in the early 1990s stated that "negative publicity" from individuals and organizations
dedicated to public health was "an obstacle" to talc powder sales.
The company could have halted the sale of their talc products, or at the very least included a warning on the label. Instead, they continued to market talc powder as a safe product for the masses.
Consumers Standing Up and Taking Talc Powder Manufacturers to Court
More than 2,500 lawsuits have been filed against large talc powder manufacturers like Johnson & Johnson. Of the cases that have gone to trial, juries were shocked to learn of the corporate indifference displayed by these massive companies. For example, a jury recently ordered Johnson & Johnson to pay $417 million to a 63-year-old woman who used talc powder products since she was an 11-year-old girl. She is now dying from cancer. This $400+ million jury award is the biggest yet against Johnson & Johnson, which has lost multiple jury trials involving talc baby powder and Shower to Shower powder, according to The Washington Post.
Take Action Today
If you or a family member was diagnosed with ovarian cancer after using a talc powder product for multiple years, you may be able to file a claim against the manufacturer. Pursuing a talc powder cancer claim is one of the only ways to send a clear message to a company like Johnson & Johnson that their total indifference and callousness towards to safety of their consumers will not be tolerated.
Contact a Miami Talc Powder Cancer Lawyer
Taking on a large corporation like Johnson & Johnson is not easy. They have a team of attorneys and investigators who spend their days trying to reduce or deny injury claims. This is why you should contact the attorneys at the Miami law firm of Alan Goldfarb, P.A. We help level the playing field and will provide you and your family top-notch legal representation.
Resources:
nhs.uk/news/2008/09September/Pages/Talcumpowderrisk.aspx
washingtonpost.com/news/to-your-health/wp/2017/08/23/does-talcum-powder-cause-ovarian-cancer-experts-are-divided/?utm_term=.23d7b66022bd