Multi-Vehicle Accident in Tamarac Leaves Several People Injured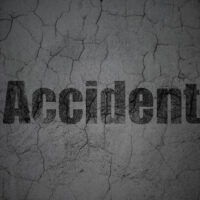 A five-car collision occurred in Tamarac leaving one person dead and several others seriously injured. The wreck occurred at North Pine Island Road and Northwest 77th Street, according to NBC Miami. Police continue to investigate the wreck to determine what exactly happened and who was responsible for causing the deadly collision.
This was a terrible accident and best wishes for a speedy recovery go out to the survivors who suffered injuries. Deepest condolences go out to the friends and family of the individual who lost their life in this collision.
If you or a loved one was involved in a serious car accident, you need to take the time to speak with an experienced Miami car accident lawyer to discuss your legal options.
Damages That Can Be Pursued in a Personal Injury Case
The types of financial restitution you may be able to pursue through a car accident personal injury claim include economic damages, non-economic damages, and, in some cases, punitive damages
Economic damages are those itemizable harms you suffered from the wreck. They often include your medical bills and lost wages due to time missed from work to recuperate and heal. Non-economic damages those harms and losses that do not fit neatly into a spreadsheet. They include your pain, suffering, mental anguish, and anxiety stemming from the accident.
In more egregious car accident cases, you may be able to pursue a third category of damages known as punitive damages. These are damages intended to punish the reckless driver and send a signal that their behavior will not be tolerated. But it is important to understand that punitive damages are only recoverable when there is clear and convincing evidence of gross negligence or intentional misconduct. There is also a cap on any award for punitive damages. This cap means an award for punitive damages cannot exceed three times the amount of the award of compensatory damages or $500,000, whichever is larger.
Significant Economic and Non-Economic Damages Means Amount of Insurance Coverage Will Likely Be an Issue
When a serious car accident occurs, especially one involving multiple people suffering injuries and loss of life, there is a risk that the injured individuals will be unable to obtain a full financial recovery. Why? Because the amount of available automobile insurance coverage is a major issue when assessing the amount that could realistically be recovered through a personal injury claim. For example, if a negligent driver caused a major wreck resulting in multiple serious injuries, but only had a $25,000 automobile liability insurance policy, that finite amount of coverage leaves the injured victims with limited options in pursuing financial restitution for their harms and losses.
Enter uninsured and underinsured motorist coverage.
You may have uninsured or underinsured motorist coverage you can access through your own auto insurance policy. Filing an uninsured or underinsured motorist claim can get quite complicated since you are having to deal with multiple insurance adjusters. This is why it makes sense to sit down with a Miami car accident lawyer to discuss the process.
Speak to an Experienced Miami Car Accident Lawyer Today
The experienced auto accident lawyers of the Miami office of Alan Goldfarb, P.A. are here to help you recover maximum compensation for your injuries. We work tirelessly on behalf of our clients. Contact our office today to schedule a free, confidential case review.
Resource:
nbcmiami.com/news/local/One-Dead-In-Tamarac-Five-Car-Crash–436541543.html