Oops! Cracker Barrel Serves Man Sanitizer Instead Of Water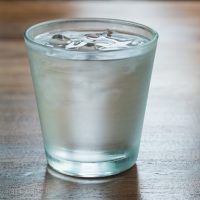 Among the least common torts you'll find filed against restaurants are allegations that they served customers a chemical substance as opposed to food or drink. Nonetheless, a lawsuit filed in Tennessee against an area Cracker Barrel alleges an employee served a customer cleaning sanitizer instead of water. The customer drank the cleaning solution and got a mouthful of chemicals.
He sued the Cracker Barrel and won his lawsuit to the tune of $9.4 million. The sanitizing solution was accidentally left in a pitcher of water creating the confusion. The commercial-grade bleach Cracker Barrel uses to clean its restaurant severely injured the plaintiff. For that reason, the majority of the verdict was non-economic damages and a separate award for punitive damages for gross negligence.
Understanding the lawsuit 
Cracker Barrel took issue with the allegations put forth in the lawsuit. Namely, the plaintiffs contended that Cracker Barrel lacked a sufficiently implemented policy on marking sanitizing solution. In this case, the sanitizing solution was placed in unmarked pitchers and accidentally served to a customer instead of water.
Cracker Barrel vehemently denied that their policies toward guest safety are lacking and called the situation an isolated incident. The jury award, in this case, was in excess of state limits on personal injury lawsuits. However, the punitive damages judgment would allow further recovery.
Damages 
In this case, damages were extensive. The plaintiff suffered internal injuries to his mouth and his esophagus which he continues to suffer from today. The damage, according to his attorney, will require future medical attention as well. He likely has difficulty talking due to his injuries as well as eating. He may continue to have pain while he eats for the rest of his life. Hence, why the jury award was so high. According to attorneys representing the plaintiffs, the jury returned their verdict in 30 minutes, a very fast decision indeed.
Analyzing Cracker Barrel's defense 
Lawsuits such as these don't often make it in front of a jury. In this case, the plaintiff submitted a $150,000 demand to the defendants who elected not to pay it and rolled the dice before a jury. Why? It's unclear. Cracker Barrel did not have a strong jury defense to these allegations. A man was served sanitizer in their restaurant due to the mix-up and was injured. You have to pay for that. So why let a jury hear arguments that you refuse to take responsibility for that injury? In this case, it clearly backfired. The restaurant could have walked away paying $150,000, and now they have a judgment of over $9 million against them. Obviously, that was the wrong position to take.
Talk to a Miami Personal Injury Attorney Today 
If you are injured by the cleaning solution you are served at a restaurant, you can sue to recover damages related to your injuries. Call the Miami personal injury lawyers at the office of Alan Goldfarb, P.A. today to schedule a free consultation and learn more about how we can help.
Sources:
cnn.com/2022/01/17/us/cracker-barrel-lawsuit-chemical-water/index.html
charlotteobserver.com/news/nation-world/national/article257435632.html