Pandemic 2021: Coronavirus Vaccine Liability Claims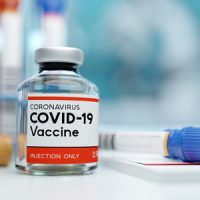 Federal legislators are shielding Pfizer and other companies from liability. Typically, you are allowed to file a lawsuit against a company that produces a drug or vaccine that causes serious injury. These lawsuits are nowhere near as difficult to file as medical malpractice lawsuits. But they can still get tied up in protectionist legislation that attempts to insulate businesses from tort lawsuits.
As you might figure, Pfizer and others were incentivized to produce a vaccine as quickly as possible for the purpose of ending the quarantine and allowing Americans to go about their normal lives without fear. One of the incentives that Congress affording pharmaceutical companies is that they cannot be sued if their treatment causes injury. That does not, however, mean that those who are injured by the vaccine have no recourse to recover damages. Below, we'll discuss how coronavirus vaccine claims work.
The Countermeasures Injury Compensation Program
Instead of filing personal injury torts against the company that manufactured the vaccine, Congress is using a little-known program called The Countermeasures Injury Compensation program for those who do suffer injury because of the vaccine. Social responsibility compels us to say that most individuals will not suffer ill consequences from the vaccine. But some people do have allergic reactions to one of any of a number of chemicals that are used to preserve the vaccine for distribution and transport. Those folks will be steered toward this injury compensation fund to file claims.
Limitations of the Countermeasures Injury Compensation Program 
The program is designed to handle all claims related to coronavirus vaccine injuries. However, the agency has only four employees, government officials decide these cases in secret, and there is no means by which a claimant can appeal a decision. Families that are filing claims for the death of a loved one will have their damages capped at $370,000.
The federal government has a separate program for other vaccine claims. This program typically pays out claims related to childhood vaccination injuries. But the program has only paid out 1 in 10 claims throughout its history, perhaps because many of the claims filed against the program are not rooted in sound science, but rather internet conspiracy theories.
Many are discouraged by this due in large part to the fact that at least 75% of Americans will need to take the vaccine in order to get herd immunity. If half of Americans don't trust the process, then the vaccine will be much less effective at eradicating the coronavirus. Even in instances where the vaccine affects 1 in 100,000 people, that still means that millions may have adverse effects. For now, Congress has done little to inspire Americans to take that vaccine.
Talk to a Miami Personal Injury Lawyer Today
If you've been injured by a drug or medical device, you can still file a lawsuit against the company that manufactured it, so long as it's not a vaccine. Call the Miami personal injury attorneys at the office of Alan Goldfarb, P.A. today to learn more about how we can help.
Resource:
miamiherald.com/news/article248023320.html
https://www.goldfarbpa.com/insurance-company-sues-widow-after-husband-dies-in-traffic-accident/