Pompano Beach Multi-Vehicle Accident Injures Several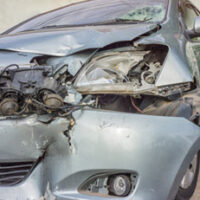 Several people were injured as a result of a multi-vehicle accident in Pompano Beach that occurred in the late-morning hours one recent Tuesday morning. One of the victims had to be removed from their vehicle; that 55-year-old victim was transported to a local hospital as a trauma alert. The crash investigation is ongoing as the victims recover from the injuries they sustained during the incident.
Multi-Vehicle And Chain Reaction Crashes
Multi-vehicle accidents present many different issues than an accident that involves only one or two vehicles. These types of dangerous and tragic accidents are often referred to as chain reaction accidents, even though the terms are not necessarily interchangeable. However, both multi-vehicle and chain reaction accidents come with multiple chances of threats to the safety of those involved. Not only do victims have the chance of being injured in the initial crash, but they can have the additional risk of being injured in subsequent impacts by additional vehicles. In just a brief period of time, the entire roadway can become a confusing obstacle course as drivers struggle to avoid also being involved in the collision. Chain reaction crashes comprise a significant percentage of all traffic accident deaths, as often they occur on busy highways and interstates with heavy traffic.
The Statistics
According to statistics gathered and provided by the Insurance Institute for Highway Safety, Highway Loss Data Institute, in Florida as well as in many, if not most, other states nationwide, fatalities suffered by accident victims of multi-vehicle accidents accounted for approximately half of all accident-related deaths in 2015. Notable exceptions to this trend include the District of Columbia, Montana, and Maine, all of which had significantly higher percentages of fatalities which resulted from single-vehicle accidents.
Finding Fault Among Many
One of the challenges in handling the aftermath of a multi-vehicle or chain reaction crash is determining who is at fault, and to what extent they are at fault, for the accident. The more vehicles and drivers who are involved, the more difficult it can be to determine what role each driver played in the incident. Accident investigators will often look not only at the crash itself but at the history of the drivers involved in the accident, including whether or not they have any record of being ticketed for various infractions such as driving with a suspended license (or no license at all), reckless driving, speeding, following too closely, or drinking and driving.
Have You Been Involved In A Multi-Vehicle Or Chain Reaction Accident?
If you have been injured in a multi-vehicle or chain reaction accident, you need the assistance of an experienced attorney who can skillfully and competently assess each aspect of your case. These types of cases are often complex and complicated and require a high level of legal competency to ensure you obtain the best possible results. The Miami attorneys at the office of Alan Goldfarb, P.A. are here to help you receive the compensation you are entitled to for your injuries and losses. Allow us to use our experience to your benefit and get you the relief you need. Contact us now to set up an appointment at no cost or obligation to you.
Resources:
local10.com/traffic/multi-vehicle-crash-shuts-down-powerline-road-in-pompano-beach
iihs.org/iihs/topics/t/general-statistics/fatalityfacts/state-by-state-overview