Providing a Recorded Statement Could Harm Your Personal Injury Case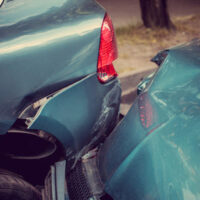 You were driving along Southeast Second Street in Miami when another driver t-bones your vehicle causing significant damage to you and your vehicle. It turns out that this other driver was texting and driving and did not see you. This means they were negligent and you were not responsible for causing the collision. Within 24 hours after the collision, you receive a call from an auto insurance adjuster for the person who hit you. They ask you if you would agree to give a recorded statement telling them how the accident happened. They claim they want to help you and are on your side. They seem so kind and helpful over the phone. But why shouldn't you answer questions while you are being recorded?
Answer – the recorded statement is a trap set up by insurance companies in an effort to reduce or deny personal injury claims.
Generally, it is strongly advised that you do not give a recorded statement until you have the chance to speak with a Miami car accident lawyer. You should not even agree to provide an unrecorded statement. Keep in mind, there is no law or regulation requiring the existence of a recorded statement for an injured claimant to recover damages through a personal injury claim.
Insurance adjusters intentionally act friendly and say they are on your side when, in reality, they are paid employees of auto insurance companies that focus on profits. They must make money to please corporate shareholders. That means every dollar an insurance company pays out in personal injury and wrongful death claims is a dollar lost in potential profit. This is why insurance adjusters are so quick to call you after an accident. They want you to say that you are "feeling fine" and "do not hurt that bad" because those statements can be used against you if your claim is escalated to litigation.
Insurance adjusters will parse the statements you provided them with other statements you may have made to the police officer that arrived at the scene of the accident, or statements you made during your deposition in a lawsuit. If they find inconsistencies in your statements, they will claim that you were dishonest and present you to a judge or jury as someone who falsified the events leading up to your accident, or the extent of your injuries.
Ultimately, you should not give a recorded statement to an auto insurance company representative without the assistance of a Miami personal injury attorney. When the adjuster calls, you have the right to politely decline to provide a recorded statement and that you will be speaking with an attorney. No matter how friendly and personable they may seem when speaking with you, always remember that they work for the insurance company, and they do not represent your interests.

Contact a Miami Auto Accident Lawyer Today
A lawyer can be of tremendous assistance in these situations since they can speak on your behalf to the insurance adjuster. This ensures that your words are not used against you later on. Contact the law firm of Alan Goldfarb, P.A. in Miami to discuss your potential case. We have over 39 years of experience and are ready to help you.
Resource:
leg.state.fl.us/Statutes/index.cfm?App_mode=Display_Statute&URL=0600-0699/0627/Sections/0627.736.html