Semi-Truck Operator Killed in Tragic Accident on Interstate 10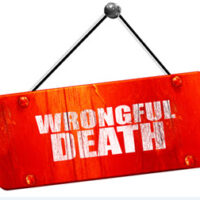 In a matter of moments, lives can be turned upside down as a result of a serious auto collision. A prime example was the tragic accident that occurred on Interstate 10 near Leon County, Florida. The driver of a semi-truck was hit by an SUV, causing the truck to be propelled into trees.
The semi-truck driver was transported to Tallahassee Memorial Hospital where he died as a result of his injuries, according to WTXL.com. The driver of the SUV walked away with no injuries. Florida Highway Patrol Troopers indicated that charges are pending against the SUV driver since it appears they attempted to improperly pass the semi-truck when the collision occurred.
Condolences go out to the loved one's of the semi-truck driver. Their lives are changed forever as a result of this unfortunate collision.

Pursuing Some Semblance of Justice Through a Wrongful Death Claim
The loved ones of a victim who died in a serious auto accident may be hesitant to take legal action. They may feel overwhelmed and stressed out due to the myriad issues that need to be addressed when someone passes away suddenly. This is why it makes sense to retain the services of an experienced Miami wrongful death attorney. An experienced lawyer can take the burden off of you when investigating the accident and filing the necessary paperwork to pursue a claim against the negligent driver's auto insurance policy.

Basis for a Wrongful Death Claim
The grounds for a wrongful death claim in Florida require meeting a four-step analysis: (i) proof of a duty of care, (ii) breach of that duty by the other driver, (iii) damages, and (iv) causation. These elements can be established through accident scene photographs, a police report, and interviewing witnesses.

Recoverable Damages for the Loved Ones of a Victim under the Florida Wrongful Death Act
No amount of money can ever truly compensate a spouse or child for the loss of a loved one. Nevertheless, our civil justice system focuses on the recovery of damages as a way for families to pursue some semblance of justice against a negligent party. The damages that can be pursued  through a wrongful death claim include:
Medical and/or funeral expenses paid on the deceased person's behalf;
Compensation for the loss of support and services of the decedent;
Loss of companionship
Punitive damages (depending on the facts of the case)

Take Action Sooner Rather than Later
The loved ones of an accident victim do not receive an infinite amount of time to pursue a wrongful death claim against the negligent driver. As with every lawsuit, there is a time period in which a claim must be filed and this time period of set forth by state lawmakers in a statute of limitations. Once the statute of limitations expires, the courts effectively lose the jurisdiction to punish negligent individuals.
In Florida, the statute of limitations for filing a wrongful death claim is two years from the date of your loved one's death. Indeed, it is important to file your claim well within the two-year period.

Speak to a Miami Wrongful Death Lawyer Today
The attorneys at the law offices of Alan Goldfarb, P.A. are ready to help you and your family fight for justice and honor the memory of your loved one. Our firm features Florida Super Lawyers and attorneys named to the Best Lawyers in America. Contact our office today to schedule a free, confidential case review.
Resources:
leg.state.fl.us/Statutes/index.cfm?App_mode=Display_Statute&URL=0000-0099/0095/Sections/0095.11.html
wtxl.com/community/update-victim-identified-in-fatal-i–crash/article_0b101a48-3109-11e7-875e-737733aead37.html