Pursuit of Punitive Damages After a Serious Car Crash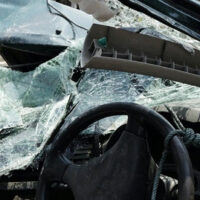 If you or a loved one was seriously injured in an automobile collision, there are an array of monetary damages you can pursue through a personal injury claim. In many car wreck cases, the injured party pursues compensatory damages comprised of "economic" damages (i.e. calculable damages) and non-economic damages (i.e. intangible harms such as pain and suffering).
Economic damages are considered calculable because they are the financial harms you can substantiate through hospital bills, ambulance bills, lost income, and so forth. Non-economic damages are difficult to calculate, but are just as important and valid. For example, what is the "monetary value" of losing a child in a car accident? Or what about losing your ability to walk after suffering a spinal cord injury? The effects to your quality of life are those non-economic damages that are incorporated into pain and suffering.

Punitive Damages are Different
Punitive damages are not always available in a personal injury case. They are a unique category of damages governed by state statutes. They are not intended to compensate the injured party, but rather to punish the negligent party. Awarding punitive damages is meant to send a signal to the negligent party and to society in general that the negligent party's conduct will not be tolerated. 

Amount of Punitive Damages Depends on Facts of Your Case
The amount of punitive damages a judge or jury can award to an injured party depends on a multitude of factors including the level of recklessness in the defendant's conduct and the harm inflicted on the injured party. For example, if someone was paralyzed in a car wreck as a result of a driver who was extremely intoxicated (e.g., a BAC north of 0.15), then the amount of punitive damages could be substantial, but is limited by a cap on punitive damages that was enacted by the Florida legislature. Under § 768.73, punitive damages are limited to three times the amount of compensatory damages awarded to each claimant or $500,000.

Punitive Damages Not Available in Every Case
It is important to keep in mind that punitive damages may not be awarded in every auto accident case. There needs to be evidence that the other driver's conduct was grossly negligent, reckless, or displayed a willful or wanton disregard for the safety of other drivers. It is conduct indicating that the defendant knew or should have known that their actions were likely to be unreasonably safe or knew or should have known that someone could get hurt.
As mentioned, someone who operates a vehicle while being heavily intoxicated may be forced to pay punitive damages. But keep in mind, if someone is considered legally intoxicated, but may be just a point over the legal limit, punitive damages may not be realistic. There needs to be evidence that the defendant's intoxication was recklessly high to the point that they knew, or should have known that driving was a safety risk.
An example of grossly negligent or reckless behavior would be someone who causes an accident while engaging in street racing. This is an act showing a willful or wanton disregard for the safety of others.

Miami Car Accident Lawyers Ready to Fight For You
The Miami car accident attorneys at the office of Alan Goldfarb, P.A. are ready to help you and your loved ones. We have nearly four decades of experience litigating personal injury and wrongful death cases, including complex automotive accident cases. Contact our office to schedule a no-cost consultation.
Resource:
leg.state.fl.us/statutes/index.cfm?App_mode=Display_Statute&URL=0700-0799/0768/Sections/0768.72.html