Passenger Injured in Auto Accident – Understanding Your Rights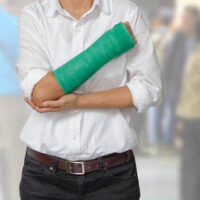 Two vehicles were involved in a serious crash at the intersection of Southwest 17th Street and 25th Avenue in Miami. The collision was so bad that one person lost their life and six others suffered significant injuries requiring emergency medical attention at the Ryder Trauma Center, according to NBC Miami.
Some of the injured individuals were passengers. A question often asked is whether passengers are treated differently when it comes to pursuing financial restitution for their harms and losses after an auto accident. Here's the answer – you have the same rights to pursue damages as an injured driver. In fact, recovering damages may be somewhat easier because the issue of liability and negligence are generally non-issues in the context of an injured passenger.

You Still Must Act as a Reasonable Passenger
Of course, just because you are a passenger does not mean an auto insurance company is going to hand you a blank check. Passengers retain a degree of responsibility while they are in a motor vehicle. For example, you are legally obligated to fasten your seat belt. If your injuries can be proximately connected to the fact that you failed to wear a seat belt, an insurance company can claim you were partly negligent for your harms and attempt to reduce or deny your injury claim.

Damages You Can Recover
In a personal injury case, you can seek a financial recovery for the medical bills you incurred as a result of the accident, future medical expenses, lost wages due to time missed from work, and pain and suffering. You could also pursue punitive damages, depending on the facts of your particular case.

Potential Claims Against Both Drivers
An injured passenger may be able to file claims against the drivers of both vehicles if both were potentially liable for causing the wreck. That is why it is important to collect the auto insurance information of both drivers and provide that information to your Miami car accident attorney.
You can also file a claim under your own Personal Injury Protection (PIP) coverage. This is important because if one, or both, drivers have insufficient auto insurance coverage, you can access your PIP to help cover some of your medical expenses. For example, if you incurred $50,000 in medical bills as a result of the car wreck and the auto insurance company of the driver or owner of the vehicle you were riding in has a maximum liability policy of $25,000, then the remaining $25,000 of your bills needs to be recovered through the other driver's auto insurance policy and your PIP coverage.

Call a Miami Car Accident Attorney Right Now
The lawyers at the office of Alan Goldfarb, P.A. are ready to help you during this tough time. We understand that getting hurt in an auto accident can be a traumatic and overwhelming experience.  Our team of Miami personal injury attorneys possess decades of trial experience and combine that experience with tailored legal advice to ensure you receive top-notch representation. Contact our office today to schedule a free consultation.
Resources:
nbcmiami.com/news/local/1-Killed-6-Hospitalized-in-Miami-Car-Crash-417127983.html
leg.state.fl.us/Statutes/index.cfm?App_mode=Display_Statute&URL=0600-0699/0627/Sections/0627.736.html