Tesla Targeted in Autonomous Car Lawsuit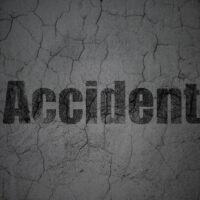 In a recent lawsuit, a Florida resident was doing 80 mph on a highway when a stopped vehicle "suddenly appeared" in his lane. The man crashed into the back of the vehicle and proceed to sue Tesla for a failure of their autonomous driving AI. The car had stalled in the lane that he was driving in. Florida has a maximum speed limit of 55 mph or 70 mph on some rural highways. The man had set his autopilot to 80 mph.
The lawsuit claims that Tesla did not accurately advertise the autopilot's capabilities. Tesla claims its autopilot can successfully transport passengers on highways with minimal oversight. While it may leave something to be desired, the fact that the man was operating the vehicle at such a speed may limit his ability to collect damages from Tesla.
Product Liability and Autonomous Car Accidents
There is at least one problem initiating a product liability lawsuit like this against Tesla: The autopilot was not being operated in the manner that it was intended to be. The driver, who miraculously escaped without injury, was operating the vehicle too quickly and the autopilot is not advertised as fully autonomous. The car requires human oversight to ensure its proper functioning. Tesla says as much in literature that it provides to those who purchase Tesla vehicles.
However, the man claims that the Tesla representative that sold him the vehicle assured him that the self-driving feature was fully autonomous. The man claimed he was "relaxing" while the car was operating at 80 mph and that the autopilot's failure to detect a stationary car at 80 mph is enough to warrant liability.
In this case, the plaintiff's will argue that Tesla failed to warn the man that the autopilot had difficulty functioning at over 50 mph and struggles to detect vehicles that are stationary.
The problem is that the car and its autopilot are not meant to be operated at 80 mph. Humans would also struggle to react in time to a stopped vehicle if they were traveling at 80 mph around a curve.
Is There Such a Thing as an "Autonomous" Vehicle?
Not yet. In order to function properly, an autonomous vehicle AI must be able to differentiate between objects such as cars, people, roadkill, and tumbleweeds. The problem, of course, is that it can't. In many cases, autonomous vehicles ignore what are known as "false positives" in order to prevent the car from braking every two seconds. Stationary objects thus present a bit of a problem for autonomous vehicles, especially those traveling at higher speeds.
The extent to which Tesla is responsible for that defect in their product depends greatly on warning the consumer as to the implicit danger of literally falling asleep at the wheel while the car is still in motion.
Talk to a Miami Personal Injury Attorney
The office of Alan Goldfarb P.A. handles a wide variety of personal injury claims in the city of Miami. If you have been injured by another's negligence, including a company, we can help you recover damages. Give us a call or contact us online to set up an appointment.
Resource:
cleantechnica.com/2018/11/01/tesla-autopilot-lawsuit-may-affect-autonomous-driving-rules/