Natural Gas Explosion Levels Pennsylvania Home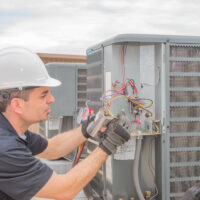 The wife of a Pennsylvania utility worker has filed a wrongful death lawsuit against Honeywell International among other defendants. A Pennsylvania homeowner reported an odd smell coming from his home and sought the aid of the gas company to come and look at it. What resulted was a tragedy that not only cost a man his life but absolutely destroyed a family's home.
What Happened?
According to the lawsuit, Honeywell allegedly designed a defective mechanical tapping tee which caused the explosion that led to the utility worker's death. The tee, known as Permalock, connects the natural gas line to the home. The plaintiffs are alleging that the tee was defectively designed and did not include sufficient warnings or instructions for those tasked with installing them. The lawsuit contends that the tap leaked explosive levels of gas that resulted in the smell of gas that initiated the call to the gas company.
The lawsuit, initiated by the worker's widow, is seeking both compensatory and punitive damages for his death. The companies that installed the tap are also named as defendants.
Honeywell Targeted in Class Action
Honeywell is no stranger to lawsuits. 500 Illinois litigants joined a class action against the company for contamination, property damage, and medical problems arising from a Honeywell plant in Metropolis, Illinois. According to residents, Honeywell representatives were knocking on doors at 1 o'clock in the morning to instruct them to turn off their air conditioning and HVAC. Also according to residents, the plant would emit plumes of smoke that could burn your lungs if it was inhaled. There is some question as to whether or not this contamination led to multiple forms of cancer.
Honeywell Forced to Pay $10 Million in Jersey City
In another environmental tort lawsuit, Honeywell was nicked for $10 million as property owners successfully argued that Honeywell was responsible for contaminating their land with chromium.
Toxic Tort and Product Liability
The lawsuit that alleges that Honeywell's tap was defective is vastly different than those that allege that Honeywell unleashed environmental toxins on local communities. The latter lawsuit forces plaintiffs to prove that there is a connection between the company's waste disposal and some injury.
This injury does not necessarily have to be to a person's body. It can also be to a person's property. Even in cases where no physical injury results from Honeywell's disposal methods, the mere presence of contamination on the property can severely devalue that property.
If plaintiffs can show a connection between Honeywell's emissions and a higher-than-average presence of cancer in the area, the class action can balloon into nine figures. It will be interesting to see how this plays out.
Talk to a Miami Personal Injury Attorney
The Miami legal team at Alan Goldfarb P.A. has recovered millions of dollars for our clients while trying cases across a wide variety of torts. This includes both product liability and environmental or toxic tort. If you've been injured by a company's negligence, you can recover damages. Give us a call or contact us online for more information.
Resource:
wfmz.com/news/berks/lawsuit-filed-against-honeywell-in-fatal-natural-gas-home-explosion/845805973