Tesla's Driverless Features an Auto Accident Liability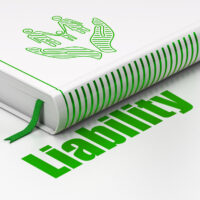 Who's responsible when your vehicle's autopilot causes an accident? According to some attorneys, that would be you. Tesla owners who are summoning their vehicles from parking lots could be liable for any damage the artificial intelligence the vehicle does to other cars.
This makes a certain degree of legal sense when you think about it. Parents, for instance, are liable for damage their children do in vehicles that they've loaned them. That's because the parents own the car. Now the same problem is hitting Tesla drivers, but if the problem becomes excessive, as in too many accidents are being caused by Tesla's navigation AI, then they could very easily be pulled into the liability tangle of auto accident lawsuits.
How Will Driverless Cars Impact Insurance Claims? 
Today, the landscape is shifting and like so many other technologies that have entered the world in recent years, self-driving cars will prove to be just as disruptive as Uber, Lime, and dozens of others. The problem, of course, is that the law is always slow to adapt to changes in the technological landscape causing no small amount of confusion for drivers.
Today, AI can take over for your in traffic, park your car, let you know if you're leaving your lane, whether or not you should wait to change lanes, and even stop before you drive into someone. Now, a new feature of Tesla vehicles, called a "smart summon" allow drivers to "summon" their car from a parking lot and drive to their location. Drivers use an app on their phone to summon their vehicle. But the vehicle must be within 200 ft and within their line of sight.
One user posted a video of Tesla's smart summon which showed his vehicle scraping against the garage door. He, of course, reported the incident to his insurance company. For those who involve other vehicles and property in their smart summon accidents, the claims are still filed against their insurance policy or at their own personal expense.
Yet many believe that the number of lawsuits filed against Tesla owners using the smart summon feature will reach a critical mass and eventually, Tesla will be facing a class-action lawsuit. Tesla, of course, will claim that if drivers don't want to take the risk, they can always simply not use the feature, which is fair. But if someone is critically injured or killed by a self-driving vehicle, then the stakes are likely to rise in a hurry as no individual driver wants to bear the financial or emotional responsibility of a wrongful death lawsuit against them. But as long as the worst-case-scenarios only involve knicks and scratches to the vehicle, Tesla is likely to be clear of a major class-action.
Talk to a Defect Auto Part Attorney Today 
If a defective auto part contributed to your accident or injuries, the Miami personal injury attorneys at the office of Alan Goldfarb, P.A. can file a lawsuit on your behalf and hold the negligent manufacturer accountable for placing a dangerous product into the stream of commerce. Talk to us today set up a free consultation.
Resource:
reuters.com/article/us-tesla-safety-insurance/tesla-automated-parking-problems-seen-liability-of-app-driver-for-now-idUSKBN1WJ29Z
https://www.goldfarbpa.com/train-derailment-victims-square-off-against-amtrak/