E-Scooter Accidents on the Rise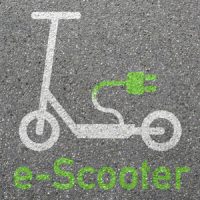 Fort Lauderdale doctor, Jason Mansour told the Sun-Sentinel that he treats numerous patients on Friday and Saturday nights who have sustained serious head injuries including cranial bleeding and fractured skulls. Of course, that should be no surprise. Friday and Saturday are prime time for hitting the town for a night with friends. Yet Florida law makes it a crime to operate any vehicle—even a bicycle or a scooter—under the influence of drugs or alcohol. That, however, isn't preventing emergency rooms from filling with patients who have injured themselves after a night of drinking and scooting home.
Over the past year, Broward Health Medical Center has had over 100 patients arrive by ambulance for treatment related to scooter injuries. One-third of those, doctors say, are head injuries.
Can You Sue for Injuries Related to Scooter Accidents?
Yes, you can file a lawsuit against a scooter rideshare company, but you're facing an uphill battle. For one, there is a clause in the terms of service agreement absolving companies like Lime of any liability. While this liability waiver doesn't absolve these companies of liability when their scooters are faulty, it will absolve them of liability if you break the law by riding them while you are under the influence of alcohol. It will certainly absolve them of liability in the majority of cases where a rider's carelessness is the main reason they sustained injuries.
Even in cases where an injured rider claims that their scooter malfunctioned leading to their accident, the rideshare companies, facing a lawsuit, will attempt to pin the blame on the injured rider. While it may not be the most amicable way to handle a civil complaint, it is the most effective and it's something that all personal injury litigants should be prepared for.
As an example, let's say that the brakes don't work on an e-Scooter and you fail to stop in time before heading into traffic. You're hit by a car and you injure your shoulder, face, and brain. You file a lawsuit against the e-scooter company claiming that they provided you with a defective piece of equipment that directly led to your injuries. You feel like your case is pretty solid, but then the e-scooter company asks: "Were you wearing a helmet at the time of your accident?"
If you're like most people, then you weren't. This can be a major problem for you because then the company will claim that your injuries would not have been as extensive had you been wearing a helmet. For those with severe head injuries, this poses a serious blockade to a successful case. In most instances, a jury would place at least some of the blame on the injured party for failing to wear a helmet. This is true even if the scooter was defective and caused the accident.
Talk to a Miami Personal Injury Attorney Today 
If you've been injured due to a defective e-scooter, the Miami personal injury attorneys at the office of Alan Goldfarb, P.A. will analyze your case and determine if we can help. Talk to us today for a free consultation.
Resource:
sun-sentinel.com/health/fl-ne-scooter-injuries-20200201-dsyh33jftzevflcxdnw4g66voa-story.html
https://www.goldfarbpa.com/exploding-beer-bottle-lawsuit-is-settled/