Three Teenagers Killed in High Speed Car Crash in Palm Harbor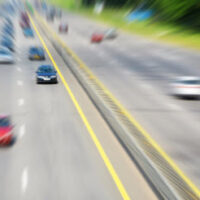 Driving in excess of the speed limit is never a good idea. A prime example is the heart-wrenching car wreck that occurred at the intersection of US 19 and Tampa Road in Palm Harbor. A stolen Ford Explorer operated by a teenage driver was traveling at speeds well over 100 miles per hour when it collided with another vehicle at the intersection.
The crash was so intense that it caused the Explorer to fly into the air, hit a billboard and roll down the road before it ultimately burst into flames. Three teenage occupants of the Explorer were killed in the crash. The oldest was only 16 years old.
The teenagers were reportedly filming themselves as they raced with another vehicle when the driver ran a red light and crashed into the other vehicle.
Obeying the Posted Speed Limit is Critical For Public Safety
Under Florida Vehicle Code § 316.183(1), no driver is allowed to operate a vehicle at speeds greater than what is "reasonable and prudent" given the circumstances and conditions on the road being traveled. Failing to adhere to this statute can result in a traffic citation, monetary fine, suspension of your driver's license suspension, and, as illustrated above, serious collisions where drivers and passengers suffer catastrophic injuries and death.
In Florida, county roads and interstates have speed limits of between 55 and 60 miles per hour, with speeds of up to 75 miles per hour on four-lane expressways.
Deadly Accidents a Common Occurrence in Florida
Unfortunately, many drivers on Florida roads and highways ignore these traffic regulations putting themselves, and other motorists, at risk. In fact, the National Safety Council released a study showing a 43 percent increase in automobile accident deaths in Florida in the first half of 2016 when compared to the number of fatal wreck in 2014. This resulted in Florida receiving the dubious honor of having the largest percentage increase for car wreck deaths in the country.
There were nearly 375,000 car accidents in the state of Florida in 2015. Data indicates that more than 30,000 car wrecks occur each and every month. The data from Miami is just as troubling. A six-year time period was examined by analysts to discover that one in every six car wrecks in Florida took place somewhere in Miami and its surrounding localities. In fact, roughly 4,000 automobile accidents take place in Miami each month.
Serious Accidents Require Serious Representation
As you can see, thousands of people have their lives turned upside down in automobile accidents in and around Florida. The law firm of Alan Goldfarb, P.A. is here to help. Our team of attorneys possesses decades of experience representing people seriously injured in automobile collisions. We have taken complex car accident cases all the way to trial and gotten results for our clients. If you or a family member was involved in a car accident caused by the carelessness of another driver (e.g., a speeding driver), then contact our office today for a free initial consultation.
Resource:
tampabay.com/news/publicsafety/crime/teens-in-stolen-car-crash-had-126-arrests-murder-charges-possible-wvideo/2332984