Violent Crash In Miami Results In Injuries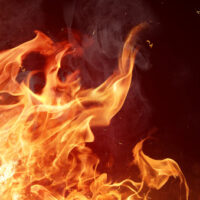 When a driver decides to exceed the speed limit, they are putting their safety, and the safety of others, at risk. A prime example is the fiery wreck involving a Lamborghini. The driver of the exotic sports car decided to go an excessively high rate of speed, lost control, and wound up crashing into a parked car on NE 167th Street at NE 3rd Court, according to CBS News.
Two people were reportedly in the car when the crash occurred and had to be taken to the hospital for emergency medical treatment. Police continue to investigate the wreck.
One of the individuals inside the car was a passenger and is likely going to be left with severe bodily injuries considering the sports car was literally split in half and burst into flames as a result of the wreck. When a passenger is injured in a car wreck, they have the same rights as a driver to pursue financial restitution for their medical expenses, lost income, pain and suffering, and potentially other damages.
If you or a family member was a passenger in a vehicle that was involved in a serious wreck, contact an experienced Miami auto accident lawyer to discuss your legal options.
Liability Typically Not an Issue
When a passenger is hurt in an accident, a hurdle they get to avoid is establishing fault. When a driver is injured in an accident, the issue of liability is ever-present because if liability cannot be established on a driver, then their auto insurance company will likely refuse to pay any claimed damages from the wreck. With a passenger injury claim, liability is not really an issue at all. This makes it somewhat easier to obtain financial restitution for your harms and losses.
If you were a passenger in a vehicle that was hit by another car, you could potentially file a claim against the driver of the vehicle you were in and the other vehicle, depending on the facts of your case. This could potentially result in a double-recovery, if there is evidence that both drivers were partially at fault for causing the collision.
Filing a Claim Against a Friend or Family Member
You may feel somewhat uncomfortable with the prospect of filing a legal claim against a close friend or relative. However, it is important to keep in mind that the reason people have automobile insurance is to compensate injured drivers and passengers for the harms they suffered. Your friend or family member is typically not on the hook personally for any monetary award or settlement amount.
Miami Auto Accident Lawyer Ready to Help
The Miami auto accident attorneys at the office of Alan Goldfarb, P.A. are ready and able to assist you if you were seriously injured as a passenger in a car wreck. You probably have questions and concerns about how you will be able to pay for the myriad of expenses and unanticipated costs associated with a serious injury. We are here to help. Contact our office today to schedule a free, confidential case review.
Resource:
miami.cbslocal.com/2017/10/13/lambo-split-in-half-in-fiery-crash/