$14 Million In Punitive Damages Awarded In Tobacco Wrongful Death Case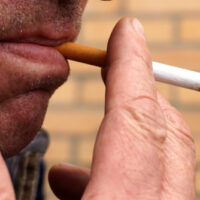 Product liability cases against Big Tobacco have all but died out. But one woman just gouged them for $21 million in a product liability lawsuit verdict that saw her awarded $14 million in punitive damages.
Her husband died in 1997 from cancer. Throughout the course of his life, he tried very hard to quit. He switched to light cigarettes believing them to be safer than full-flavored. Eventually, he succeeded in quitting entirely. But three months later, he was diagnosed with late-stage cancer.
Engle Progeny Cases
Engle progeny cases refer to a class action lawsuit brought about by a pediatrician by the name of Howard Engle in 1994. But in 2006, the class was decertified. This forced thousands of Florida residents to file lawsuits against major tobacco companies which has created a queue in the judiciary that many speculate will take decades to settle.
Most of these cases have been won by plaintiffs, but legal counsel for tobacco companies appeals the verdict each time exacerbating the bottleneck. Big Tobacco has been accused of gaming the system, but if the lawsuits were allowed to go through all at the same time, it could force the companies into bankruptcy. In that case, they may not have to pay any of the plaintiffs in those cases.
Further, the State of Florida sued Big Tobacco for costs related to healthcare in the state. They won. Each year Big Tobacco sends the state of Florida a sizeable sum of money. If the tobacco companies were to declare bankruptcy, that money would be gone.
It Wasn't Just about Selling a Dangerous Product
Companies are allowed to sell and produce potentially dangerous products. The catch is that they have to warn potential customers that their products are dangerous. If they fail to do that, they can be held liable under strict liability tort.
Strict liability tort means that the plaintiff does not have to prove negligence, only that the defendant's product injured them in some way.
Engle progeny cases, however, involve other elements such as fraud and fraudulent concealment. This, in fact, opens up the companies to be accused of punitive damages for knowingly misleading their customers and a careless disregard for their health.
Engle progeny cases involved three phases. The first phase found that Big Tobacco's conduct in manipulating, misrepresenting, and defrauding their customers should see them held liable for punitive damages. The second established compensatory damages and set a punitive damages award limit for the entire class. That number was $145 billion.
However, the third phase caused the most problems. It was meant to establish a specific causal relationship between tobacco products and damages. But differences in individual circumstances would essentially produce different outcomes for different class members. Big Tobacco appealed on these grounds and the Supreme Court agreed, decertifying the entire class.
Nonetheless, jury findings in the first two phases remain intact. That leaves Engle progeny plaintiffs needing only to establish causation and manipulation. In this case, the belief that light cigarettes are "safer" than other cigarettes, likely forestalled the plaintiff's decision to quit. By the time he quit, it was just too late.
Big tobacco will likely appeal the decision.
Reach Out to Us Today for Help
If you've been injured by a defective or dangerous product, the Miami attorneys at the office of Alan Goldfarb, P.A. can help you litigate your case. Give us a call at 305-371-3111 or contact us online, and we can begin preparing your case immediately.
Resources:
law.com/dailybusinessreview/2018/06/04/south-florida-attorneys-secure-21-million-verdict-for-widow-of-cancer-patient/
floridasupremecourt.org/decisions/2006/sc03-1856.pdf