Appeals Court: Amazon Liable for Defective Products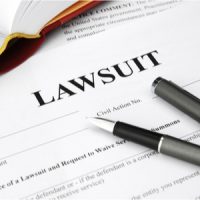 If you buy something from a flea market, you don't typically file a product liability lawsuit against the flea market if you're injured by something you buy. In fact, it may be difficult to hold anyone liable since much of the stuff you find at flea markets is used. However, Amazon was hoping to operate under the same jurisprudence as flea markets after several customers filed lawsuits against the company for making dangerous products available to them. Now, in several lawsuits filed in multiple states against Amazon, Amazon was ruled to have enough control over the vendors that they could be held liable for negligence if they put a dangerous or defective product into the stream of commerce. In this article, we'll discuss why.
What is a marketplace, what is a vendor? 
Let's say you're in the mall and you buy some electronic equipment. The electronic equipment starts on fire, causes injury to you and your family, and burns your house down. Would you sue the mall or the company that produced the item? The answer could be both. The analogy of a mall with Amazon was strong enough to be the basis for Amazon's defense against these suits in court. However, plaintiff's attorneys were able to show that certain products which caused repeated injuries to customers had ample reviews concerning the fire hazard that these items posed. So, with ample information concerning particular defective products, Amazon could have removed the item from its marketplace.
Amazon, of course, claimed that it doesn't exert that type of influence which is exactly why they should not be held liable for the products of their vendors. However, the court disagreed with this stance. Amazon can now be held liable for dangerous or defective products that they place into the stream of commerce.
With new liability comes new responsibility
Amazon wanted to exist in a liability black hole where only the vendors could be sued for damages related to their products. However, the court found that Amazon exerted enough control over the marketplace that they could be held liable and had the power to pull products that were dangerous or defective. Amazon would have preferred to do nothing about these dangerous products. But the courts want Amazon to be responsible for ensuring that the products offered on their forum are safe for their customers.
So eventually, a new standard will need to be put in place to determine when Amazon is responsible for injuries caused by defective products. Typically, negligence requires that an actor (any actor) either knew or should have known about the danger posed. In this case, Amazon had enough negative reviews to determine for themselves that this product was unsafe. Amazon wanted to continue allowing this product to be sold on their platform without consequence, injuring others, including children, who were interested in the product. Amazon will now be responsible for acting on negative reviews that present a safety threat to customers.
Talk to a Miami Personal Injury Attorney Today
The Miami personal injury attorneys at the office of Alan Goldfarb, P.A. represent the interests of injured plaintiffs in personal injury lawsuits against negligent defendants. Call today to schedule a free consultation and we can discuss your case in more detail.
Resource:
courthousenews.com/appellate-court-finds-amazon-can-be-held-liable-for-defective-products/
https://www.goldfarbpa.com/broken-asphalt-results-in-trip-and-fall-lawsuit/