Pam Cooking Spray Cans Explode, Causing Injury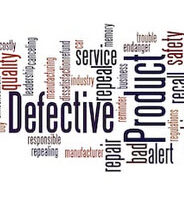 Pam Cooking Spray and the company that manufactures it, Conagra Brands, has been hit with 17 lawsuits alleging that the cans exploded causing severe injuries. These include severe burn injuries. Also named as a defendant is the company responsible for manufacturing the cans.
These allegations are similar to six other lawsuits that were filed against Conagra in May of 2019. All told, there are currently 33 lawsuits against Conagra Brands alleging that severe burns resulted from exploding cans of Pam.
The Case Against Pam
Conagra Brands and DS Containers are being targeted in these lawsuits over U-shaped vents that are designed to relieve pressure inside the can when it becomes overheated. Pam is designed for use in kitchens where heat is a foreseeable issue. According to the lawsuits, the vents opened leaking propellants such as propane and butane that caused fires.
Conagra Brands removed the can from its production line but said the reason for that had to do with standardizing the cans across all production lines and not because the cans were defective. They maintain that when Pam is used correctly, it is a safe and effective product. However, now that 33 plaintiffs are alleging otherwise, it becomes that much more difficult for Conagra to maintain this posture. While one person could make a mistake that causes a fire, 33 people making the same mistake means that the mistake is easy to make. If the mistake is easy to make, then Pam is responsible for warning potential customers about the danger.
In this case, attorneys for the plaintiffs are alleging that the design defect in the can made it dangerous to customers. They likewise claim that Pam failed to warn their customers about situations that could result in the can leaking or exploding. Even if the design of the can was intentional and safe when used correctly, there was obviously a situation where the can could cause problems for its customers. These customers deserved to be warned about those dangers.
Permanent Scarring and Disfigurement
It is typical for the manufacturer of a product to say in a press release that their product is safe when used correctly. This posture makes it sound like they are not liable for the injuries that occurred and establish that it's the plaintiff's burden to prove otherwise.
However, the plaintiffs in these cases suffered burns that were so severe that they resulted in permanent scarring and disfigurement, according to the lawsuit. When disfigurement is involved, the stakes of the lawsuit go up. Disfigurement is considered a permanent injury and these are compensated much more handsome than injuries that are expected to heal. Conagra could be on the hook for millions of dollars in damages to the 33 plaintiffs who suffered severe burn injuries and disfigurement caused by their product.
Talk to a Miami Personal Injury Attorney
If you've suffered severe burn injuries, the Miami personal injury attorneys at the office of Alan Goldfarb, P.A. can help you recover damages related to your injuries. Talk to us today to set up a free consultation.
Resource:
chicagotribune.com/business/ct-biz-conagra-pam-can-lawsuits-20190925-6wsugyytffh6ra77bvyzksfv4e-story.html