Class Action Takes on E-Scooter Companies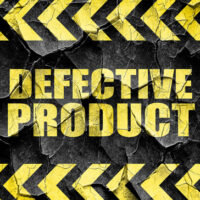 You can't sue a company for a product that annoys a great segment of the population, but, you can sue a company for creating an unsafe product that creates foreseeable injuries or deploying the product in an unsafe way. That is precisely what California attorneys are attempting to do as they take on the e-scooter business and their manufacturers.
Much ink has been spilled over e-scooters and the terror that they have caused in major California cities with a huge divide as to whether or not they should be allowed on busy sidewalks. It's one thing to ride your scooter around the street, but when scooter share companies are making them readily available in areas where there is a lot of foot traffic, it puts pedestrians at risk. Or so the allegation goes.
This has resulted in public outcry and backlash with city residents taking out their frustrations on the motorized devices. And by frustrations, we mean setting them on fire, tossing them into the Pacific, and smearing them with feces.
Now, some California attorneys are trying a less feculent approach: Suing the companies that flood California's cities with e-scooters.
The Allegations
The lawsuit targets companies that place the e-scooters on the streets of major California cities most notably, Lime and Bird. The companies are charged with "gross negligence" and "aiding and abetting assault" in a lawsuit that has eight plaintiffs and counting. Further, the complaint alleges that the companies should have known that their e-scooters would become dangerous and that they would create what many have called "a public nuisance."
Each plaintiff tells a similar tale: They were minding their own business, walking down the street, when they were suddenly and unexpectedly struck from behind by a careless scooter rider. The problem for these scooter companies is that their business model is based on similar bike-share or car-share companies that allow paying subscribers to use their vehicles. E-scooters, however, occupy that liminal space between non-motorized vehicles (like bikes) and motorized vehicles (like cars). There are set rules for both of these and motor scooters don't fit snugly into either.
For one thing, they're faster than most people walk and for another, those who use the motorized scooters can leave them wherever they want. It stands to reason then, that those with absolutely no consideration for others are creating a serious problem for folks on the streets of cities like San Francisco.
For residents, the scooters seemingly appeared overnight. The companies that dispersed the scooters in major commercial traffic districts did not ask city officials for permission or, indeed, anyone else. As injuries occurred with these scooters that travel much to fast for foot traffic, city officials began cracking down on the companies, seizing scooters, and passing laws limiting their number.
From the civil side, this lawsuit claims that the companies showed a wanton disregard for the safety of others. In a climate where there are many people who hate the scooters enough to literally crap on them, it's not purely speculatory to claim that these companies might be on the hook for punitive damages.
Talk to a Miami Personal Injury Attorney
If you've been injured by another's negligence, the Miami legal team at the office of Alan Goldfarb, P.A. can help. Contact us online or by telephone and we can begin discussing your case today.
Resources:
latimes.com/local/lanow/la-me-ln-bird-scooter-vandalism-20180809-story.html
washingtonpost.com/technology/2018/10/20/class-action-lawsuit-accuses-e-scooter-companies-gross-negligence/?utm_term=.6d5c46f6a1e0