Amazon Workers Allege Workplace Injuries Left Them Homeless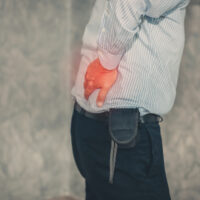 As more and more stories come out concerning the conditions under which Amazon workers are forced to work, more scrutiny is being laid at the feet of the world's richest man, Jeff Bezos. Among the newest complaints are those who are injured on the job being summarily fired. A local Florida man, Bryan Hill, is the latest to make such an allegation against the retail giant.
In 2017, Hill began working as a "sorter" in an Amazon warehouse. Six months into his employment, he injured his back due to the repetitive stress of lifting heavy packages. Afterward, the warehouse was closed for five days during hurricane Irma. When Hill returned to work, he informed his managers about the injury, which persisted through that period and still causing him pain. Instead of filing a workers' comp claim, Hill said his managers summarily fired him.
In addition, the manager to whom he made the complaint allegedly he said he did not have the paperwork to file the complaint and asked Hill to describe the incident in writing on a piece of notebook paper. But he also told Hill that he was "too young to have back problems."
Further, the complaint alleges that Hill attempted to see a doctor to whom he was referred by his managers, but when he got there, the doctor indicated that he was not authorized to see him.
Hill is filing a lawsuit against the Amazon outlet for $15,000 for back pay, emotional distress, and punitive damages.
Filing a Lawsuit Outside of Workers' Compensation Benefits
Contrary to popular belief, there are instances in which an employee can recover damages directly from their employer for an injury. Most believe that workers' comp is the only way to recover damages, but strictly speaking, that's not true. There is a time and a place in which an employee or former employee can sue their employer directly for injuries that they sustained on the job.
In this case, Hill was able to sue his employer for not following the correct protocol of a workers' comp claim. An employee is obliged to report the injury within 30 days. The employer must, in turn, submit their claim within seven days. The employee should get some indication that the claim was processed thereafter. Because Hill's manager never submitted the claim, he was able to sue Amazon directly.
In other instances, employers in Florida enjoy immunity against personal injury lawsuits. A few examples where their immunity is waived include:
When an employer, by act of malice, injures one of their employees
When the employer fails to carry workers' comp insurance
When the injury involved a toxic substance or a defective product
When an employee was injured by the negligence of someone who was not either their employer or a co-worker
Contact a Miami Personal Injury Attorney
When employer negligence is to blame, there may be some instances under which you can sue your employer. Talk to Alan Goldfarb in Miami or give our office a call for a free consultation.
Resource:
theguardian.com/technology/2018/jul/30/accidents-at-amazon-workers-left-to-suffer-after-warehouse-injuries