Doctor Dre And Ice Cube Cleared Of Wrongdoing In Suge Knight Murder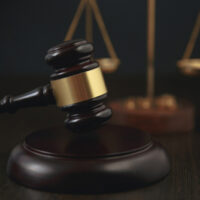 The family of Terry Carter, a California businessman who was struck and killed by Suge Knight's vehicle after an altercation broke out between Knight and onboard security for the 2015 documentary on NWA, has lost their ability to revive a wrongful death lawsuit. The documentary, called Straight outta Compton, detailed the supergroup's arrival on the rap scene and its explosion into the mainstream.
Suge Knight has had an interesting, if disturbing, career. He was recruited to play defensive end for the Rams during the strike season but only played two games failing to record any meaningful statistic. He then went on to become a successful record producer co-founding Death Row Records that produced acts such as, The D.O.C., Doctor Dre, Tupac, Snoop Dogg, and others.
During that period, Knight did not make many friends and after the Tupac and the Notorious B.I.G. murders, Knight was accused by former associates of one or both murders. Knight's legal troubles got worse and ended up bankrupting Death Row records.
Wrongful Death Lawsuit against Doctor Dre and Ice Cube
The wrongful death lawsuit in question arose out of the period in which Straight outta Compton was shot. Knight apparently appeared on set without an invite and was directed to leave the set by Cle "Bone" Sloan. After an altercation with Sloan, Knight left the scene of the set apparently without incident. Afterward, a meeting was arranged between Knight, Terry Carter, and Sloan. Carter was supposed to act as mediator in order to settle bad blood between the two. Tensions escalated and Knight slammed his gas pedal, hitting and killing Carter with his vehicle.
Carter's family blamed Doctor Dre and Ice Cube for Carter's death, claiming that they were negligent. The complaint needed to be amended while Carter's family and their lawyers struggled to produce a reason why the two were liable for Carter's death. Eventually, they settled on the theory that the head of security on the film set, Cle "Bone" Sloan was a "known gangster" who had serious beef with Suge Knight. They argued that the two were negligent because they put Carter in a situation that had the potential to turn violent. In other words, they argued that they should have known something violent would happen.
Foreseeability and Negligence
The two could have perhaps been held liable if they knew or should have known that the incident would turn deadly. But even in that situation, they could not have foreseen that Carter would be the victim of Knight's actions. Ultimately, it was Knight who struck Carter with his car and that resulted in his death. Ultimately, Knight is responsible for the death of Terry Carter.
The court ruled in favor of Doctor Dre and Ice Cube absolving them of wrongdoing for the wrongful death claim citing the fact that the initial altercation between Knight and Sloan was not violent. So there was no reason to believe that Carter was in any danger.
Contact a Wrongful Death Attorney
Miami personal injury attorney Alan Goldfarb has helped grieving families recover damages for their loss. Give us a call at 305-371-3111 or contact us online, and we can begin preparing your case immediately.
Resource:
hollywoodreporter.com/thr-esq/universal-dr-dre-ice-cube-win-appeal-wrongful-death-lawsuit-suge-knight-killing-1129881