Birth Control Device Linked to Serious Injuries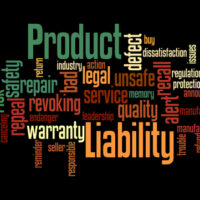 The birth-control device Mirena is the target of a number of lawsuits. The most recent one is being filed in New York. A Tennessee woman claims that she experienced intracranial pressure as a result of having the device installed and suffered various injuries as a result of that pressure.
The device, manufactured by Bayer, is an IUD that uses a synthetic progestin. Among the side effects are intracranial hypertension, pseudotumor cerebri—an ailment that mimics the symptoms of a brain tumor but is actually caused by increased blood pressure.
FDA Warnings
The FDA sent warnings to Bayer concerning misleading claims in their television and internet advertising. Additionally, the FDA has instructed Bayer to inform doctors concerning the risks to those who suffer from migraines or high blood pressure. Other warnings include:
Mirena is shown to cause masculinization of female genitalia in fetuses during pregnancy.
Mirena can sometimes become embedded in the patient's uterine wall.
Mirena can sometimes be expelled by the patient.
Patients who develop ovarian cysts while taking Mirena may experience pelvic pain, especially during sex.
Patients can develop sepsis from Mirena.
Allegations in Lawsuits
Lawsuits against Mirena have typically indicated that the IUD caused increased cranial pressure and vision problems caused by that pressure. In the most recent case, the patient indicated that shortly after having the device installed, she began experiencing painful headaches and blurred vision. The patient visited an optometrist and had an MRI done. After having a diagnostic done to evaluate the cause of the increased intracranial pressure, she was diagnosed with PTC (pseudotumor cerebri).
Bayer will claim, however, that they warn doctors to remove the device if the patient begins experiencing migraines or migraines with vision problems. The plaintiff, on the other hand, claims that Bayer did not warn doctors about the potential for PTC or intracranial hypertension and this increased the duration of her pain and suffering.
Indeed, the patient booklet makes no mention of intracranial hypertension, but then again, the FDA has not pushed Bayer to include this in their patient information. Nonetheless, there are hundreds of lawsuits across the country that allege Mirena causes just that.
This can be a major problem for Bayer since the condition may not be reversible if left untreated for too long. PTC can leave a patient permanently blinded among other irreversible side effects. The plaintiff, in this case, has to undergo periodic lumbar punctures and take medication for the maintenance of her condition.
If you have recently had a Mirena IUD installed and are experiencing symptoms of migraines or vision problems such as blurred vision, vision spots, blind spots, or any other vision problems, you should contact a doctor immediately because the damage becomes permanent.
Talk to a Miami Personal Injury Attorney
The Miami legal team at the office of Alan Goldfarb P.A. helps those harmed by defective products recover damages from the companies that produced them. If you have been injured, give us a call or talk to us online and we can begin preparing your case immediately.
Resource:
newyork.legalexaminer.com/health/medical-devices-implants/mirena-linked-with-intracranial-pressure-in-ny-lawsuit/