Lawsuit Alleges that Geico Refuses to Pay on Legitimate PIP Claims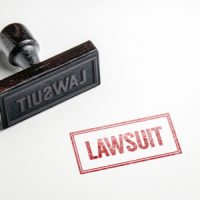 Anyone who drives a car has a rough idea of how Florida's no-fault car insurance system works. Instead of liability insurance, Floridians have a no-fault personal injury protection (PIP) policy that pays out regardless of who is at fault for the accident. However, plaintiffs are alleging that Geico failed to pay out on physical therapy claims that doctors said were necessary. This dispute is now working its way through the Miami courts with health care providers alleging that Geico refuses to pay out on legitimate PIP coverage claims. Below, we'll take a look at the lawsuit and discuss its impact on you as a driver.
The Plaintiffs are Health Care Practices 
In this case, it isn't individual drivers who are suing Geico, but health care providers. One such plaintiff, Florida Spine and Joint Institute in Coral Springs, says that Geico refused to pay for physical therapy after their policyholders elected to have their physical therapy at the health care center. Patients were stymied after attempts to get their PIP coverage to cover the physical therapy. This led to Florida Spine and Joint Institute footing the bill for these claims. The lawsuit is an attempt to rectify that situation.
The No-Fault System is in Serious Jeopardy
Florida is one of only a handful of states that still operate under the no-fault system. The no-fault system was meant to simplify the process of car accident compensation and take pressure off the court system. Once very popular, the no-fault system has fallen out of favor amid allegations of rampant fraud causing overall costs of the system to spike. Florida legislators are in the process of repealing and replacing the law and it could be that Geico is exploiting uncertainty in the system to say a few thousand dollars.
The plaintiff in this lawsuit alleges that Geico used denial letters as a negotiating tactic, then attempted to lower the overall costs or outright deny the claims. Geico is further accused of issuing letters to patients of the Florida Spine and Joint Institute alleging that they had overbilled or otherwise defrauded Geico but failed to provide any evidence of these claims. Geico simply told those who were attempting to file medical claims on their PIP policy that the health care provider was under investigation for acts related to fraud or overbilling.
In their defense, Geico contends that they offered to pay the claims but only if Florida Spine and Joint Institute waived any interest on the claims. It's unclear whether or not this conversation occurred and what the context of the conversation was.
Florida Spine and Joint Institute hopes the lawsuit will result in Geico finally honoring the claims that were meant to be paid to the orthopedic provider. But much will depend on the evidence that Geico provides of fraud.
Talk to a Miami Personal Injury Attorney Today
If you've been injured due to the negligence of another person in a car accident, call the Miami personal injury lawyers at the office of Alan Goldfarb, P.A. today to schedule a free consultation.
Resource:
law.com/dailybusinessreview/2020/04/07/miami-lawsuit-alleges-geico-dodges-legitimate-no-fault-pip-claims/
https://www.goldfarbpa.com/how-floridas-auto-insurance-laws-ruined-one-womans-life/