Can You Sue A Jail Operator Who Intentionally Harms You?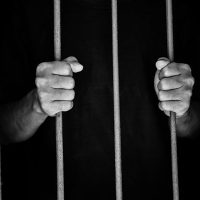 While this question may sound fairly facile with an obvious answer, the very question made it all the way to the Colorado Supreme Court before the court ruled that the plaintiff's case could proceed. A detainee alleged that a sheriff held him well beyond the point where he posted bond, thus infringing upon his civil rights. In response, the sheriff argued that those in jail could only sue for negligence, not intentional infliction of harm. Crazy right? The Supreme Court ruled that the statute meant that a detainee could sue for—at a minimum— negligence, with allegations of intentional infliction of harm not barred by the statute.
The state court of appeals had ruled in favor of the defendant which would have allowed those working in jail or prison to avoid liability if they intentionally caused harm to a prisoner. In other words, they could only be sued if they accidentally injured a prisoner.
To put it another way, in the bluntest terms possible, the defense argued that guards and sheriffs were immune from causing intentional harm to prisoners.
What does this mean? 
Let's start earlier. This individual was held in El Paso and his daughter posted bond several hours later. ICE issued a 48-hour hold on the prisoner, but he was held for four months after the sheriff refused his release. He is not the only prisoner to whom this has happened to. This same sheriff was holding prisoners long after their release dates regardless of whether or not they were posting bond, had completed their sentences, or no charges were filed. Meanwhile, his attorneys claim that the sheriff had no authority to hold detainees beyond their release date.
The matter is being taken up by a personal injury firm out in Colorado with the help of the Colorado ACLU which is handling the civil rights aspects of this case. It is likely that more cases could be forthcoming in the coming months.
Understanding the allegations 
This is what is known as a "Constitutional tort". That is, generally, speaking, a civil rights violation that results in actionable injury. In this case, the plaintiff is alleging false imprisonment. Such lawsuits can generally only be filed against the government or those acting at the behest of the government. Further complicating matters are issues related to ICE and provisions provided under the Trump Administration to make detention easier and more effective. It remains unclear why this particular prisoner was held after bail was posted and after the 48-hour hold ran out. Nonetheless, the sheriff and his department will have to face the lawsuit in Colorado where the plaintiff resides. Colorado law allows plaintiffs to sue for negligence. Texas law can be much tougher when filing lawsuits against the government.
Talk to a Miami Personal Injury Attorney Today 
The Miami personal injury lawyers at the office of Alan Goldfarb, P.A. represent the interests of plaintiffs injured due to the negligence or intentional conduct of others. Call today to schedule a free consultation and we can discuss the merits of your case immediately.
gazette.com/premium/colorado-supreme-court-rules-el-paso-county-sheriff-can-be-held-liable-for-mans-prolonged/article_7e81e105-e2ff-59ba-895e-ce02e925b2a7.html