City Earmarks $5 Million For Family Whose Child Died By Bullying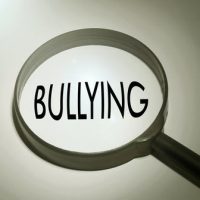 Nearly 10 years ago, a high school sophomore died by suicide. Allegations leveled at the school included relentless bullying. The parents contended that the school did little or nothing to intervene on the student's behalf. Today, ten years later, the county has agreed to a $5 million settlement for the family.
Suicide lawsuits are very difficult to win. However, high schools tend to face the majority of them. In these cases, the parents cannot allege that the high school failed to intervene on behalf of a depressed child, they must allege that the high school contributed to the child's emotional state. This requires the parents to make allegations of bullying and to prove that the school failed its own policies. If the department has anti-bullying policies that were not followed, then the suit would be actionable.
Filing a high school bullying lawsuit in Florida 
It's an uphill battle, but plaintiffs have to remember this is about accountability and not money. This family waited ten years to get acknowledgement that the school district failed their son. Ultimately, it was a long and difficult fight that has a bittersweet ending for this family. They got the acknowledgement that the school district failed their son, but they won't have their son back. Only, perhaps, the satisfaction of knowing that the district will take these matters more seriously next time.
Ultimately, suing the government for negligence requires you to generally prove that government employees were going against some policy that was established by the government. So, when the government violates its own rules, it can be held accountable here in Florida. This is generally true across the country. However, the plaintiffs must establish that a policy was violated in order to make the claim actionable.
Government employees cannot be held liable for most simple negligence incidents which creates a barrier to suing police in many cases. Today, plaintiffs who want to sue the police must claim that the officer violated an internal department policy. The same holds true for schools and other government institutions.
Understanding the process in Florida 
In Florida, lawsuits such as these are filed against a government agency. The agency has the power to invoke sovereign immunity which acts as a form of bankruptcy and limits claims to no more than $200,000. However, a plaintiff may petition the legislature to file a claims bill to recover more than the statutory limit. This happens when the allegations are terrible, like above, or the plaintiff needs financial relief to get medical services. But obviously, it takes longer.
Talk to a Miami Personal Injury Lawyer Today 
The Miami personal injury lawyers at the office of Alan Goldfarb, P.A. represent area residents injured by negligence. Call today to schedule a free consultation and learn more about how we can help.
Source:
greenwichtime.com/news/article/greenwich-5-million-settlement-bart-palosz-death-17801945.php