Civilians Shot in UPS Firefight Sue Police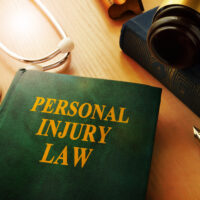 The estate of Frank Ordóñez has filed six negligence lawsuits against various police agencies after a firefight led to his death. To be sure, Ordóñez was not the cause of the firefight. He was a UPS driver who'd had his vehicle held up by two men who had taken his vehicle hostage. Both robbers were killed in the exchange of bullets, but so was Ordóñez. Another plaintiff named in the lawsuit was wounded.
Of the defendants, only the Broward County Sheriff's Department released a statement simply to let the press know it wasn't their officers who engaged in the shootout. Officers from Miami-Dade, FHP, Miramar, and Pembroke Pines engaged in the shootout, in case that makes you feel any better.
The plaintiffs fault police for turning a delicate situation into a deadly one.
The setting
Police say that Lamar Alexander and Ronnie Hill carjacked a UPS vehicle after robbing a jewelry store. What ensued was a chase that resulted in a firefight between the robbers and the police. Ordóñez and two passing drivers were struck by bullets in the ensuing exchange. Ordóñez was killed and two other drivers were hit by bullets. Two passersby, Rick Cutshaw and Carlos Lara were caught in the crossfire but survived the incident.
The lawsuit faults police for engaging in a high-speed chase that led to a firefight in a crowded area.
How to win a lawsuit like this
Winning a lawsuit like this can be difficult with the only named defendants being government agencies. The plaintiffs will need to prove that the defendants violated established policies when dealing with a hostage situation. They would also need to prove that the department knew that it was a hostage situation.
Meanwhile, the department could be faulted for allowing the firefight to occur by cornering the men, firing bullets, and giving them no way to retreat. Indeed, Sun Tzu mentions availing opposing armies with a means of retreat lest they fight with every ounce of strength left in them. That's what happened here. While the two robbers were shot and killed, one hostage was too and two innocent bystanders were wounded in the exchange.
Had the police treated this like a hostage situation, they would have been much less likely to storm in with guns blazing. In this case, their primary goal seemed to be to secure the truck at all costs. The truck was definitely secured, but the resulting loss of life was avoidable. This would not require a personal injury lawyer to make a complex legal argument. The negligence appears quite easy to establish.
Talk to a Miami Personal Injury Lawyer Today
Have you been injured due to the negligence, malice, or carelessness of someone else? Call the Miami personal injury attorneys at the office of Alan Goldfarb, P.A. today to schedule a free consultation and learn how we can help.
Resource:
miamiherald.com/news/local/crime/article245772285.html
https://www.goldfarbpa.com/what-is-nica-and-why-is-it-controversial/