Coronavirus Creating Liabilities for American Businesses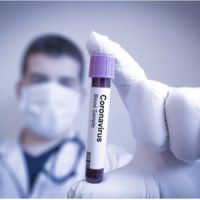 While the entertainment and hospitality industries have been most affected by the COVID-19 outbreak, several other types of businesses are feeling the heat of lawsuits and liabilities during the quarantine.
Already, cruise lines have been facing lawsuits that they allowed passengers to board a vessel after a passenger with symptoms of the virus was allowed to disembark. This has resulted in nine separate lawsuits against Princess Cruises for gross negligence.
But could there be more? In this article, we'll try to predict which industries are most likely to face lawsuits in the wake of COVID-19.
Nursing Homes 
Several regulations that are typically imposed on nursing homes have been lifted as government attempts to contain the virus using social distancing. At the same time, nursing homes have been put on notice by Medicare/Medicaid officials that they will need to impose more stringent sanitation standards to protect their residents from COVID-19.
Already, loved ones are being turned away from visiting family members in nursing homes to prevent the spread to one of the vulnerable populations. But what happens if one of their patients come down with the virus?
If that happens, it could result in a lawsuit against the nursing home for failing to protect its patients from the virus. In one Illinois nursing home, there were a reported 46 cases of COVID-19.
Cruise Lines
Cruise lines are front and center right now, the virtual face of the coronavirus lawsuits for the role they played in spreading the virus from continent to continent. Right now, they're facing lawsuits from passengers, but they could also face lawsuits from health care providers and insurance companies that are footing the bill for their treatment.
Grocery Chains
With most non-essential services cut off and residents expected to stay inside to practice social distancing, the only businesses left open are those that provide essential services. Grocery stores are at the front lines of the struggle against COVID-19 since they cannot be shut down.
In response, the CDC has imposed stiff regulations on cleanliness and sanitation. If you see your local area grocer with a spray bottle of alcohol, that's a good sign. Surfaces that are commonly touched are expected to be cleaned regularly.
This means that grocery stores stand the best chance of becoming vectors for the illness. Will they be liable for failing to stop the transmission of the disease? Probably, if they failed to impose CDC recommendations and exposed their customers to illness.
The Role of Negligence
In each of these cases, a plaintiff bringing a COVID-19 claim against a proprietor, nursing home, or other business will need to prove that the business either neglected to follow CDC regulations or were negligent in the following of those regulations. When there is an established best practice, like there is now, these cases tend not to be very difficult to prove. You just need to point out what recommendation the proprietor did not follow leading to the spread of the disease.
Talk to a Miami Personal Injury Attorney Today 
If you've been injured by someone else's negligence, call the Miami personal injury attorneys at the office of Alan Goldfarb, P.A. to schedule a free consultation and learn more about how we can help.
Resource:
chicagotribune.com/coronavirus/ct-coronavirus-illinois-20200319-eg25ma4anjgyvfzr22nedcdobm-story.html
https://www.goldfarbpa.com/the-coronavirus-lawsuits-against-princess-cruises/