The Coronavirus Lawsuits Against Princess Cruises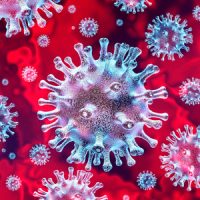 Plaintiffs say that Princess Cruises and other cruise lines helped expedite the spread of COVID-19 after they let a passenger with symptoms of the illness disembark from one cruise while letting thousands of others aboard their ship directly thereafter. Plaintiffs are filing complaints for gross negligence and are seeking over $1 million in damages, but the process may be tricky. Cruise lines do not fly under the American flag, they are incorporated in foreign countries making the process of filing a lawsuit here in America somewhat difficult.
Cruise lines cannot be sued for amounts in excess of the value of their ship and plaintiffs must sue for bodily or physical injuries, not emotional ones. Even those filing lawsuits against cruise lines for wrongful death may be limited in their ability to recover damages for grief. So how will this play out for the nine individuals who have filed lawsuits against Princess Cruises?
The Viability of the Lawsuit
While it's true that only about 50% of individuals who test positive for the virus show symptoms, attorneys for the plaintiffs found a clause in their ticket contract that says that a plaintiff can sue if their life is placed in imminent danger by the cruise line. In this case, two individuals who contracted the virus have died while several others showed symptoms of the virus and had to be quarantined. It remains to be seen what type of compensation the plaintiffs will receive simply for being aboard the vessel while the outbreak was occurring, but that Princess Cruises was negligent is likely a foregone conclusion.
News of the virus outbreak had already made national headlines here in the States even while the number of U.S. cases was relatively low. Today, we know a lot more about the virus than we did then, but a good lawyer could convince a jury just based on the outbreak timeline that Princess Cruises either knew or should have known that they were endangering the lives of their passengers by exposing them to the virus.
Liability Shields
If this case is anything like the case against Carnival after their ill-fated Triumph lost power in the Gulf of Mexico, then settlement awards for these lawsuits will not be very high at all unless the physical distress was severe enough to warrant compensation. After the Triumph lost power, guests aboard the vessel were left in the dark for days. Since the sewage system wasn't working, this was quite uncomfortable. But those who were awarded settlements had some other injury that was not related to emotional distress and discomfort, since that is barred by statute.
In other words, justly or not, lawsuits of this type have a tendency to result in underwhelming settlement offers and jury awards.
Talk to a Miami Personal Injury Attorney Today
If you've been injured aboard a cruise ship, call the Miami personal injury attorneys at the office of Alan Goldfarb, P.A. to schedule a free consultation.
Resource:
usatoday.com/story/news/investigations/2020/04/02/coronavirus-lawsuits-face-uphill-battle-against-cruise-industry/5111173002/
https://www.goldfarbpa.com/several-injured-at-volcano-bay-in-orlando/