Did Sloppy Anti-Infection Procedures Cause 22 Deaths at Florida Nursing Home?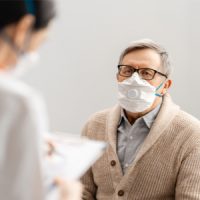 The Fair Havens Center Nursing Home recently reported 14 new COVID-19 deaths being the total number of COVID-19 deaths to 22. It's no secret that nursing homes have been hit hard by the coronavirus, but the question of whether or not these nursing homes are meeting even basic federal guidelines on mitigating the spread of infectious diseases has put them in the spotlight after accounting for a disproportionately large number of deaths. In fact, three out of every four deaths within the last week in the State of Florida have occurred within the walls of a nursing home or a long-term care facility.
The State of Florida has now moved to halt all new admissions in the nursing home citing ineffective measures against stemming the spread of the virus. There is only one other nursing home in the state that has posted more deaths than Fair Havens, Seminole Pavilion in Pinellas County.
Nursing Home Deaths Account for 44% of the State's Total
For obvious reasons, nursing homes have posted a large percentage of the deaths from COVID-19. Not only do nursing homes and long term care facilities provide services to an especially-vulnerable population, but there have been serious issues within the walls of America's nursing homes that have exposed the industry for failing to provide anti-infection measures to vulnerable residents.
Despite the nursing homes accounting for nearly half of all deaths, Florida Governor Ron DeSantis will not be requiring nursing homes to test residents or staff. Instead, DeSantis will be leaving it up to the individual nursing homes. For nursing homes that request testing on-premises, the state will be providing national guardsmen to act as medics.
The Toll on Families Has Been Great 
Individual families who are currently being denied access to loved ones in nursing homes as protective measures know little about what is happening inside their walls. They don't know if their loved one's nursing home is among the several that are contributing bodies to Florida's death count.
Only recently has the media sued the State of Florida to gain access to information concerning coronavirus deaths at Florida nursing homes. A media lawsuit eventually spurred the state to list fatalities coming from certain nursing homes as hotspots for the virus.
Violations Committed by Fair Havens Center Nursing Home
The nursing home was cited for several violations including one for which an on-staff nurse reused protective gear from one patient to another. Further, the state found that there were few half-hearted efforts made at isolating COVID-19 patients and in some cases, COVID-19 patients were housed with others who did not have the virus.
What does all this add up to? The nursing home could be facing 22 wrongful death lawsuits (and counting).
Talk to a Miami Nursing Home Abuse Attorney
If your loved one lost their life in a nursing home due to lapses in the standard of care, call the Miami personal injury attorneys at the office of Alan Goldfarb, P.A. to schedule a free consultation and learn more about how we can help.
Resource:
miamiherald.com/news/coronavirus/article242780116.html
https://www.goldfarbpa.com/crystal-river-long-term-care-facility-hit-with-wrongful-death/