Florida Mental Health Facility Removed from Parkland Lawsuit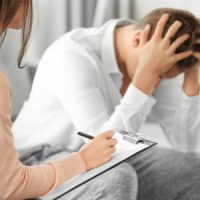 While new tragedies like the coronavirus and George Floyd are still wreaking havoc all over the country, old tragedies have still yet to be resolved. The parents of those injured or killed in the Marjory Stoneman Douglas High School shooting have still yet to resolve the several civil cases filed against various culpable parties. The latest news is that a court ruled that the mental health facility that provided services to gunman Nikolas Cruz cannot be held liable.
This is a major setback for the parents who still have open cases against both the local and federal governments for failing to protect children despite obvious red flags. The danger of so many plaintiffs filing a tort lawsuit against the government is that the government can cap damages at $350,000 per incident. That means each of the families would only be entitled to split $350,000 unless the legislature decides to award them more.
Was the Mental Health Facility Liable? 
Whether a defendant is responsible for something and whether they can be held liable are two different questions. In this case, a lower court ruled that Henderson Behavioral Health, Inc. cannot be held responsible for their failure to recommend more aggressive treatment for Cruz. The parents of one of Cruz's victims attempted to sue the facility claiming that they were negligent for allowing Cruz to return to school and failing to warn about the potential danger that Cruz posed.
However, Florida law makes it nearly impossible to sue a mental health services provider based on the conduct of one of their clients. Logistically, it would be very difficult to predict how a mental health patient would respond to new treatment. Hence the court found that the conduct of Cruz, did not fall within the realm of foreseeability and thus the mental health clinic cannot be held liable. Similarly, Florida law imposes no duty to warn on mental health services.
In fact, unless there is some sort of proof that the individual receiving treatment is going to harm someone else or themselves, the treating staff is barred by HIPAA from disclosing such information. Not only would it undermine the patient/doctor relationship, but it may also discourage mental health professionals from providing services to students.
Cruz was originally enrolled in a school for students with emotional and behavioral health issues. In 2014, Henderson Behavioral Health, Inc. participated in discussion about mainstreaming Cruz into public school. It was then that he found his way to Marjory Stoneman Douglas High School. Two years later, the massacre occurred. In 2016, Henderson intervened after Cruz's mother called to complain about verbal abuse and property damage in their home. This occurred after guidance counselors at the school expressed concern that Cruz was going to hurt himself or someone else.
Talk to a Miami Injury Attorney Today 
If you've been injured by the negligence of another person, call the Miami personal injury attorneys at the office of Alan Goldfarb, P.A. today to learn more about how we can help.
Resource:
miami.cbslocal.com/2020/05/27/mental-health-facility-cleared-in-parkland-lawsuit/
https://www.goldfarbpa.com/youtuber-sued-after-brutal-unprovoked-assault/