Exploding Pressure Cooker Lawsuit Filed in Florida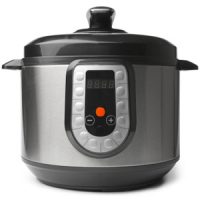 A lawsuit was recently filed in Broward County alleging that a pressure cooker exploded causing severe injuries to a Florida woman. The pressure cooker was manufactured by Tristar Products, Inc, a Colorado-based company.
On March 16, 2019, the pressure cooker allegedly exploded without warning shooting the contents across the room of the plaintiff who suffered severe burn injuries, according to the complaint.
Attorneys for the plaintiff say that they have been litigating cases against Tristar for years and these types of accidents are not at all unusual. Tristar is currently fighting off more than 100 lawsuits seeking damages for injuries.
Understanding Pressure Cooker Lawsuits 
When a company releases a product into the stream of commerce, they are liable if their product injures, kills, or otherwise harms one of their customers. Lawsuits such as these are filed under a theory of product liability. The plaintiff in these cases is not required to prove negligence. They only need to show that they did not use the product negligently and that their injuries are a direct result of the product defect.
Pressure cookers are among the most dangerous products on the market today. While the vast majority of pressure cookers will work as advertised, there are some that are either designed defectively and explode under certain conditions or others that were rendered defective during the manufacturing process. In other cases, the manufacturer of the pressure cooker misrepresents the safety of their product or fails to warn their potential customers about potentially unsafe uses.
Injuries in pressure cooker explosions can be severe or even fatal. The pressure cooker can cause severe burns to anyone who is in the room.
Why Do Pressure Cookers Explode?
Pressure cookers are a great tool to have in your kitchen and are used by both home chefs and professional chefs to prepare evenly cooked meals in a fraction of the time they would need to prepare them on a stove. The pressure cooker traps heat inside of itself and preventing the steam from escaping. Before the pressure cooker opens, there is a safety valve to release the steam inside and depressurize the pot.
The safe use of the pressure cooker depends on the pot being able to correctly gauge the pressure inside. If that mechanism fails and the pressure cooker indicates that it's safe to open when it's not, then that's when accidents happen. In other instances, there is some other defective piece that causes the explosion. The temperature inside the pressure cooker can rise up to 200 ℉ so the chances of sustaining a severe burn injury with permanent scarring or loss of limb are very high.
Talk to a Miami Product Liability Lawyer
If you've been injured by a defective product, the Miami personal injury attorneys at the office of Alan Goldfarb, P.A. can help you file a lawsuit against the product's manufacturer. Talk to us today to schedule a free consultation.
Resource:
finance.yahoo.com/news/pressure-cooker-explosion-lawsuit-filed-202700560.html