Ammunition Retailer Faces Lawsuit After Santa Fe Highschool Shooting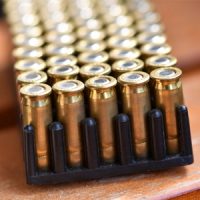 An online ammunition retailer is facing a lawsuit after plaintiffs claim that the bullets purchased from the site were used in the Santa Fe school shooting massacre in 2018. Attorneys for the plaintiffs claim that Dimitrios Pagourtzis started purchasing the ammunition online two weeks after Nikolas Cruz opened fire on fellow students here in Florida.
Pagourtzis, who was 17 at the time of the shooting, should have been barred by federal statute from purchasing ammunition. The Gun Control Act makes it illegal for gun retailers to sell their merchandise to anyone under the age of 18. Some forms of ammunition and weapons can only be sold to those 21 and over. Pagourtzis was neither prompting parents who had children who were killed or injured in the massacre to file suit against Lucky Gunner, LLC among a number of other defendants including Pagourtzis' parents.
Will This Be a Successful Lawsuit?
Gun retailers have broadscale immunity in cases where their weapons are used for illegal and deadly purchases, but new regulations concerning background checks and more make it a federal crime to sell these items to individuals who are not of age or are otherwise blacklisted. However, neither Texas nor federal law requires those selling ammunition to check IDs prior to ammunition sales. This appears to be a significant loophole in the law.
Attorneys for the plaintiffs maintain that Lucky Gunner, LLC designed a website that did not require age authentication prior to a purchase. They also maintain that Lucky Gunner had the ability to do so because they did require age verification when shipping to states that have state-specific laws requiring age verification. They simply elected not to bother.
Attorneys for the families further claim that Pagourtzis used his real name when purchasing the ammunition, a prepaid American Express card and was only required to click a box saying that he was 21 years of age or older. Attorneys call this an "unacceptable business practice" and yet, it is a legal business practice.
There is significant gray area in terms of which laws, regulations, and legal standards will be applied to a case like this. Typically, plaintiffs will benefit from their being some law on the books that makes what a defendant did illegal. In this case, there isn't one and that will make that much more difficult to establish the defendant's negligence.
In order to file a successful negligence claim, the plaintiff must show that the defendant owed them a duty of care that was violated. In this instance, the most difficult part of the case may be establishing that the defendant owed the parents a duty of care. Again, when and how a defendant owes a plaintiff a duty of care is determined by law. So their case, rightly or wrongly, may go nowhere.
Talk to a Miami Personal Injury Attorney Today
If you've been injured by an act of negligence, the Miami personal injury attorneys at the office of Alan Goldfarb P.A. can handle your case. Give our office a call or talk to us online to schedule a free consultation today.
Resource:
click2houston.com/news/investigates/2020/03/05/online-ammunition-retailer-named-in-civil-lawsuit-in-connection-with-santa-fe-high-school-massacre/
https://www.goldfarbpa.com/several-injured-at-volcano-bay-in-orlando/