Family Of Woman Who Choked in Care Home Files Lawsuit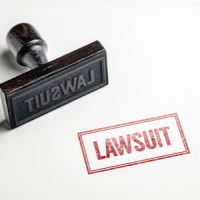 The family of a developmentally disabled woman is suing the care home where she was a resident after she choked to death during snack time. Tammy Dull's estate filed a lawsuit against the Tallahassee nursing home, Sunrise Community, Inc.
Her family alleges that she was on a "mechanical soft" diet because of a medical procedure. A mechanical soft diet entails alternating bites of regular food and liquid. The family says that on April 19, 2020, she was given peanut butter crackers, which she wasn't supposed to have. She began choking on the crackers and eventually turned blue.
Records show that staff initiated a call to 911 but then canceled it. They called 911 only after Dull had gone into cardiac arrest. She was taken by ambulance to the hospital, where she died four days later.
Assessing the Quality of the Case
One of the major questions that will need to be answered is whether or not this constitutes a medical malpractice case. Medical malpractice lawsuits are mired in a series of restrictions that are meant to reduce the amount of so-called "junk lawsuits" that are dismissed early in the process but cost insurance companies money to litigate. For this reason, the government has placed a series of restrictions on filing medical malpractice lawsuits. The same cannot be said of regular negligence lawsuits which are much simpler to file and don't require expert testimony.
Nursing and other long-term care facilities provide both medical services and home care services to residents. This means that there is often a gray area when it comes to lawsuits. Of course, the plaintiffs always want the lawsuit to be a simple negligence lawsuit, while the defendants are always trying to show how it's a medical malpractice lawsuit. This is because medical malpractice lawsuits are more difficult to pursue and several barriers make them more costly to litigate.
This required that Florida's Supreme Court clarify what is and is not medical negligence. According to the decision, medical negligence requires a medical decision. In other words, if a medical decision has been made that does not conform to the prevailing standard of care in the field, then the lawsuit must be a medical malpractice lawsuit.
If this hasn't cleared up the gray area, then you're not alone. It is likely that the plaintiffs will argue that this is simple negligence, while the nursing care facility will argue this is medical negligence. They may both have a strong point.
The facility will say that what their patient could or could not eat was a medical concern. Since she was given the wrong food to eat as per her medical records, the case should be a medical malpractice case.
The plaintiffs will argue that the situation is not complicated enough to require a medical opinion or expert and that simply following instructions on a patient's chart is not a medical decision. As an example, if a doctor tells you to take a pill daily and you do, you are not making a medical decision.
The judge will be forced to rule on whether or not this case is a medical malpractice case or a simple negligence case.
Talk to a Miami Personal Injury Attorney
If you've lost a loved one in a nursing home setting, you can hold the nursing home and its staff accountable for their negligence. Call the Miami personal injury attorneys at the office of Alan Goldfarb, P.A. today to schedule a free consultation and discuss your situation.
Resource:
tallahassee.com/story/news/local/2020/07/08/family-woman-who-died-after-choking-tallahassee-care-home-files-lawsuit/5390432002/
https://www.goldfarbpa.com/tyson-foods-inc-hit-with-federal-wrongful-death-lawsuit/