Tyson Foods Inc. Hit With Federal Wrongful Death Lawsuit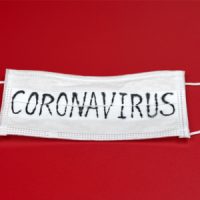 A little recent history first. Tyson Foods, Inc. posted a full-page ad in the New York Times warning Americans that the supply chain was breaking. As it turned out, several Tyson employees had fallen ill with the virus and now there were too few workers to safely man the meat processing plants. This led to shortages and rumors of shortages. In response, President Donald Trump ordered the meat processing plants back open under the Defense Production Act, which allows the government to force production of certain goods during state of emergencies.
Tyson and other meat processing facilities have had an absurd number of coronavirus deaths. Eighteen meat packing workers and another six food processing workers have died of COVID-19 and more than 4,500 Tyson employees have tested positive for COVID-19. To put this in context, only seven crew members from all cruise lines have died from COVID-19.
At least one family has taken the step of filing a wrongful death lawsuit against Tyson Foods, Inc.
Understanding the Law
Most employers enjoy immunity from lawsuits brought by employees. In states like Texas, where this lawsuit has been filed, the government does not require that employers carry workers' compensation insurance. It would be that policy that would typically pay out in the case of an employee death. However, companies that don't carry workers' compensation insurance can be sued by employees.
Under a workers' compensation system, the claimant would not have to prove whose fault the injury was. It's a no-fault system that pays out whenever an employee suffers an injury on the job. On the other hand, a plaintiff who wants to sue their employer for negligence resulting in an injury must prove negligence.
According to the lawsuit, Pwar Gay suffered a knee injury on the job. She was taken to a Tyson clinic, where she received first aid and then was sent back to work. Gay came down with the coronavirus and later died. The lawsuit contends that Tyson failed to provide their employees with the necessary personal protective equipment that would have helped stop the virus. Meat packing and food processing workers are required to work very closely to one another making these facilities the perfect breeding grounds for COVID-19, a disease that spreads through coughs and sneezes.
Meanwhile, grocery stores have been dealing with the threat of the virus throughout the several months during which the state of emergency was declared. Their efforts at preventing the spread of the virus have included requiring all staff and customers to wear masks over their face and wiping down surfaces. They also have been requiring customers to stand six feet apart. The question that Tyson will have to answer is whether or not they did enough to protect their employees.
Talk to a Miami Personal Injury Attorney Today 
If someone else's negligence causes you injury, you are entitled to sue to recover damages related to medical expenses, lost wages, and pain and suffering. Call the Miami personal injury attorneys at the office of Alan Goldfarb, P.A. today to schedule a free consultation and learn more about how we can help.
Resource:
fool.com/investing/2020/05/28/tyson-foods-was-slapped-with-a-federal-wrongful-de.aspx
https://www.goldfarbpa.com/crystal-river-long-term-care-facility-hit-with-wrongful-death/