North Carolina Woman Sues Disney World over CBD Arrest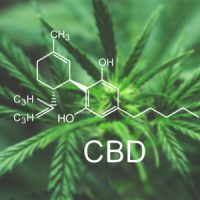 A North Carolina woman is filing a lawsuit for negligent and intentional infliction of emotional distress after she says she was arrested for possession of CBD oil.
CBD oil is a major craze right now. If you haven't heard about it, here's what you need to know. While CBD is produced from the same plant that marijuana and THC are produced from, it contains none of the intoxicating effects of THC. Instead, proponents of CBD claim it helps with anxiety, digestion, sleeping, and a lot more. It is perfectly legal in all 50 states to purchase and use CBD oil.
However, confusion over what constitutes CBD and THC can create problems for those who use CBD legally.
The Arrest
Hester Burkhalter says she was placed under arrest by a sheriff's deputy at Disney World in 2019. She was in possession of therapeutic CBD oil that was prescribed by her doctor to treat arthritis. Despite the fact that a field chemical test revealed that there was no THC in Mrs. Burkhalter's therapeutic CBD oil, the sheriff arrested her, charging her with felony narcotics possession in the presence of her husband, daughter, and two adopted children.
Burkhalter, who was 69, must have really irked this police officer. When they brought her to the station, they performed a full body cavity search and held her on $2,000 bond. The charges against her were subsequently dropped. She has now filed a civil rights violation lawsuit against the sheriff's department and a personal injury lawsuit against Disney World. She is seeking $6 million in compensatory damages and $12 million in punitive damages.
Will This Lawsuit Win?
There are a number of barriers facing Mrs. Burkhalter's lawsuit. Firstly, you can't sue the government for punitive damages or negligent infliction of emotional distress. These lawsuits would have to be filed directly against Disney.
Disney will say that they believed the police officer was in the right when they ejected her family from the park and charged her with drug possession.
Mrs. Burkhalter will be represented by civil rights attorney Ben Crump who has also filed lawsuits on behalf of George Floyd and Breonna Taylor, two African-Americans killed by police. Burkhalter, however, is white.
What Actually Happened?
Dollars to donuts, Mrs. Burkhalter probably did not respond to the police officer in a way he deemed was satisfactorily complicit, so he threw the book at her, invented false charges, and subjected her to a body cavity search, which when groundless, is simply sexual assault.
So the woman's case does have merit and should be pursued regardless of whether or not it results in an $18 million verdict. The idea that our government can do something like this to us just because a police officer doesn't like our response is something that we should all be concerned about.
Talk to a Miami Personal Injury Attorney
If you've been injured due to the negligence of another person, call the Miami personal injury attorneys at the office of Alan Goldfarb, P.A. today to schedule a free consultation and learn more about how we can help.
https://www.goldfarbpa.com/man-suffers-injury-when-cruise-ship-bunk-falls-on-his-head/