Alzheimer Clinic Director Accused of False Diagnosis, Fraud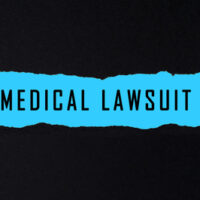 Imagine being told you have a diagnosis like Alzheimer's disease only to find out later that your doctor lied to you so that he could bilk your insurance for as much as he could get. The U.S. Justice Department is accusing Sherry-Ann Jenkins of presenting herself as a doctor to patients, diagnosing them with Alzheimer's disease and then billing them for unnecessary treatments. It's the type of thing you'd accuse an unscrupulous mechanic of, not a doctor who took an oath to do no harm.
Yet this isn't the first type of lawsuit of its kind and it likely won't be the last. It's part of a growing trend of unscrupulous doctors making false diagnoses to steal money from patients.
Clinic Faces 60 Lawsuits 
The Ohio memory-loss clinic is facing 60 lawsuits and Sherry-Ann Jenkins and her husband, Dr. Oliver Jenkins are facing conspiracy charges and several counts of fraud including health care fraud. The indictment did not expressly mention intentionally false diagnosis, but the 60 lawsuits that the couple is facing do allege that they intentionally misdiagnosed their patients and sent them for false and unnecessary tests.
For the patients, several had stories about making arrangements for the final years of their life. One patient killed himself in his garage. Others quit their jobs and began planning their last years. Many said they considered suicide.
The indict states that Sherry-Ann Jenkins would present herself as a doctor to patients and then diagnose them with Alzheimer's disease. She would order a battery of expensive tests despite having no qualifications to do so. Her husband, who was a licensed doctor, signed off on the tests at the time. The indictment says that he never saw patients and was rarely at the clinic.
Not the First False Diagnosis Case
While these types of lawsuits are exceedingly rare, they make headlines every time it happens. In one case, a doctor faced multiple lawsuits in Colorado after he falsely diagnosed multiple sclerosis in several patients who later found out that they never had the disease. More recently a Michigan doctor has been accused of falsely diagnosing children with epilepsy.
Ordering an unnecessary test in and of itself is considered medical malpractice. Falsely diagnosing someone with a condition that you are not qualified to treat is a step further. Since Jenkins isn't a doctor, she likely doesn't have medical malpractice insurance. In fact, it's a crapshoot as to whether or not her husband does either. Physicians are not required to carry insurance in Florida and many don't because it's expensive. This can end up leaving injured patients filing lawsuits against judgment-proof doctors who will just turn around and discharge the jury award in bankruptcy.
Talk to a Miami Personal Injury Attorney Today
If you have been injured by a negligent doctor, call the Miami personal injury attorneys at the office of Alan Goldfarb, P.A. today to schedule a free consultation. We will go over the merits of your case and discuss the prospects of winning in court. Call today to learn more.
Resource:
miamiherald.com/news/article242899781.html
https://www.goldfarbpa.com/as-frontline-workers-fall-ill-with-coronavirus-families-ponder-litigation/