High School Principal Expresses Thanks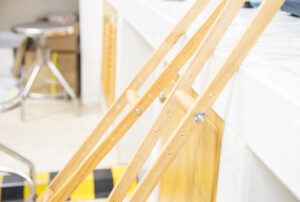 A Miami area high school principal has set an impressive example in how to be thankful for what you have and not dwell on what you have lost. The principal, who lost both of his legs in a horrible accident months ago, took the opportunity to thank the folks who helped him after the tragic incident; he chose to not focus on the negative, and instead, look forward to his continued recovery. The man, who was struck by an allegedly drunk driver as he coached his son's little league team, required a double amputation along with other surgeries and medical procedures after the accident. He is still undergoing therapy and likely will for some time.
Losing A Limb
The need for an amputation can be the result of an accident – sometimes a limb is damaged so badly during an accident that there is no way to save it and it must be removed. There are, though, a number of other situations that may lead to an amputation, including poor circulation to the limb, infections that cannot be successfully treated or controlled, tumors, severe damage to the tissue from extreme burns or frostbite, or other medical conditions.
Life After Amputation
Losing a leg is something that many of us cannot even imagine – and losing both legs is beyond comprehension. This tragic loss is something that many accident victims are forced to deal with, however difficult it may be. After the initial injury and surgical procedure, a common part of the recovery process is often learning to live with a prosthetic limb. Advances in medical technology have made things we grew up seeing in futuristic movies a reality and, as difficult as it may be to imagine, returning to a somewhat normal life is now possible thanks to those advancements in science. The beginning steps, however, can be the most difficult. Immediately after an amputation, it is crucial that steps are taken to ensure the proper fit of the prosthesis and the proper healing of the amputation site. Wearing the prosthesis for gradually increasing periods of time is usually done to help ease the patient into full rehabilitation and recovery.
Relearning The Basics
One of the components of post-amputation rehabilitation is learning to perform basic functions and activities of daily life with a prosthetic limb. Occupational therapy consists of learning to do household chores, self-care tasks such as bathing, getting dressed, and using the toilet and tub, and putting on/taking off the prosthesis. This rehabilitation helps to return the amputee to a more independent and active life and improves their safety. Learning to be mobile again and maneuver different types of settings such as stairs, uneven walking surfaces, and curbs is also a part of the rehabilitation process for those who are learning to live with a prosthetic limb.
Contact Us Today for Help
If you have suffered an accident that resulted in an amputation, you are likely facing a lengthy and arduous recovery and rehabilitation process. You deserve to be compensated for your loss and for the process you will be facing as you move forward from your accident. The Miami attorneys at the office of Alan Goldfarb, P.A. have helped clients in the Miami area with injuries just like yours. Our attorneys are experienced with the types of issues involved in an amputation case and can help you get the compensation you need. Contact us today to enlist the help of our legal professionals today and get the results you deserve.
Resource:
miami.cbslocal.com/2016/11/18/principal-maimed-in-accident-meets-those-who-saved-his-life/?e=np7Kwr3CeQLOXQ