Auto Accidents – Not Just For Autos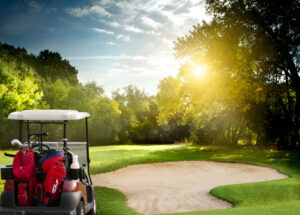 When we think of car accidents, we most often picture two (or more) automobiles colliding on the roadways. Sometimes, however, a car accident involves a non-traditional vehicle – and in Florida, those non-traditional vehicles are often golf carts. Accidents involving golf carts can be especially devastating, particularly when children are involved. One Florida family has experienced this tragic type of event first-hand as a result of an accident involving their pre-teen boy over the summer holidays. The 12-year-old boy, along with four other children, was riding in a golf cart when the cart was struck by a car; he is still recuperating from the injuries he suffered but is finally back home with his family.
A Rise In Golf Cart Accidents
In Florida, golf carts are an increasingly common mode of transportation, particularly in retirement communities. To be certain, the advantages of using a golf cart cannot be denied – they are convenient, use less energy than a car, and – for better or worse – a license is not required to drive one. Florida law states that golf carts may not be operated on public roads or streets by anyone who has not yet reached 14 years of age, but aside from that, there are no prohibitions against driving a golf cart – so what that means is that children who have not yet gone through any driver's education courses and are not yet old enough to drive a car can legally drive a golf cart on the roads. Add to that the fact that golf carts are open vehicles without the types of restraints such as seat belts that are required in traditional vehicles or the safety regulations associated with bikes and motorcycles and this is clearly a recipe for disaster. Studies show that a disproportionate number of golf cart accidents involve children under the age of 16.
Increasing Golf Cart Safety – A Cooperative Effort
Ensuring the safety of those using golf carts is a goal requiring effort on the part of not only those driving and riding in the cart, but on the part of drivers of traditional vehicles who find themselves in an area with golf cart traffic – certainly a common scenario in Florida. Drivers of golf carts need to follow common safety rules along with Florida law, and drivers of other types of vehicles need to be aware of the presence of golf carts and exercise additional safety measures.
Let Us Help You With Your Case
If you or a loved one has been injured in an accident in which your golf cart was struck by a motor vehicle, you are entitled to compensation for your injuries. The attorneys at the office of Alan Goldfarb, P.A. have experience handling these types of cases on behalf of clients just like you. Our Miami car accident attorneys will work with you to determine where the fault for your accident lies and how to best proceed in order to get the results you deserve. Do not delay – contact us today to allow us to help you get started towards your recovery.
Resource:
wsvn.com/news/the-lowedown/12-year-old-boy-home-after-devastating-golf-cart-accident/