How Social Media Can Torpedo Your Personal Injury Case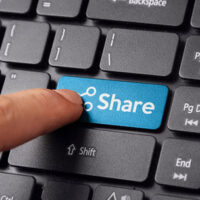 Time and again, plaintiffs in personal injury cases are enduring self-inflicted harm by publishing problematic posts and photos. This is why auto insurance defense attorneys and claims adjusters often delve deeply into social media sites like Facebook, Twitter, Instagram, etc. to try and find an incriminating or unflattering photo to call into question the extent of your injuries.

Social Media Is Considered Admissible Evidence
When your Miami personal injury lawyer is trying to prove that you suffered extensive physical and emotional trauma as a result of the collision, your public tweets, Facebook posts, and Instagram photos can be used to your benefit, or your detriment. Social media posts are generally considered admissible evidence if it can be shown to be relevant to the facts of your case or the damages claimed.
For example, you may claim that a low back injury makes it extremely difficult for you to stand or even walk and you will need months of physical rehabilitation to return to your old self. If you then post a picture on Instagram or someone tags you in a photo showing you running a 5k or walking around the beaches of Miami, a defense attorney could use those images to discredit your claims.

Do Not Post About Your Personal Injury Case
One of the easiest ways for a defense lawyer to destroy your credibility in front of a judge and jury is to display a post on your Facebook page talking about how you are going to get a bunch of money from a personal injury lawsuit. This immediately calls into question your motives and weakens the argument that you need to be made whole by securing financial restitution for your harms and losses. You also should never, ever post about discussions you had with your attorney. Why? Because if you post a message about conversations with your lawyer, it could be construed as a waiver of attorney-client confidentiality.

Strengthen Your Security Settings
If you are involved in a personal injury case, your social media accounts need to be secure. You should consider updating your password and setting your Facebook account to "private." If a site offers a two-step verification, enable this feature to further strengthen your privacy and prevent a third party from hacking into your account.

Refrain from Using Your Social Media Accounts
Rather than running the risk of even a relatively innocuous post or photo causing an issue in your case, a good rule to follow is simply abstaining from using your social media accounts during the course of litigation. If a friend or family members asks to tag you in a photo, just say no.

Ready to Help You and Your Loved Ones
If you or a loved one suffered serious injuries in an accident, you need to have an experienced advocate on your side. The Miami personal injury attorneys at the office of Alan Goldfarb, P.A. are here to help. For nearly four decades, our law firm has helped an array of Florida residents through some of the toughest, most complex personal injury and wrongful death cases. Contact our office today to schedule a free, confidential consultation.
Resource:
floridabar.org/DIVCOM/JN/JNJournal01.nsf/c0d731e03de9828d852574580042ae7a/78eec84889b66af085257c4a0073203a!OpenDocument&Highlight=0,*