Injured in a Construction Accident – What You Need to Know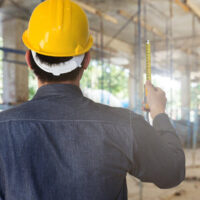 A serious injury occurs on a construction site every fourteen minutes causing 37,000 injuries a year, according to the Occupational Safety and Health Administration (OSHA). If that was not bad enough, of the almost five thousand workers killed on the job in 2014, roughly 1-in-5 of those deaths occurred at a  construction site.
If you or a loved one suffered a serious injury, or died, in a construction site accident, you may be able to pursue one of the following civil claims to seek financial restitution for your harms and losses:
Personal injury claim
Wrongful death claim
Workers' compensation
Product liability claim
Potential At-Fault Parties If You Are Hurt in a Construction Accident
If you are seriously hurt in a construction site, you should speak to an attorney who can help you determine who was responsible for the accident. It is important to have legal counsel assist you with this process because liability may not be easily determined when multiple entities are involved. For example, it is not always the case that your employer will be responsible for any harms you suffer while working at a construction site.
Potential at-fault parties include:
Owner of the construction site – If you are hurt due to a hazardous condition like an improperly secured scaffolding, then the actual owner of the construction site may be liable for your harms and losses. But keep in mind, there needs to be evidence that the site owner was aware of the hazard and failed to inform employees or take reasonable steps to correct the hazard.
Contractors tasked with running a construction site project – Contractors are generally responsible for providing a reasonably safe place to work. If there is evidence that the contractor failed by allowing reasonably obvious hazards or poor safety protocols to be utilized while on a work site, the contractor can be liable.
Equipment manufacturers—If your injuries were caused by a mechanical failure or defect inherent to the equipment, you may be able to pursue damages against the equipment manufacturer.

Why You Should Contact a Miami Construction Accident Attorney
As you can see above, construction site accidents can become quite complex. You are dealing with a number of state and federal regulations and potentially multiple liable parties. An in-depth investigation of your medical records, witness statements, and the construction site itself will be required in order to prevail in a personal injury lawsuit. This is where an experienced and skilled Miami construction accident attorney can be a real asset. They can investigate your claim, identify liable parties, and develop a persuasive case to present to a judge and jury.

Experienced Construction Site Accident Lawyers Ready to Help
The skilled Miami attorneys at the office of Alan Goldfarb, P.A. possess decades of legal experience and know how to navigate the complicated web of state and federal laws that may apply to a construction site accident. Many large construction companies have teams of defense lawyers. You need to level the playing field by having top-notch representation. Contact our office today for a free, confidential case review.