Four Reasons You Need a Miami Boat Accident Attorney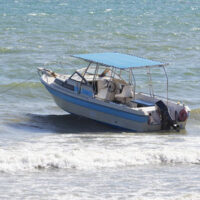 If you or a loved one suffered a serious injury while aboard a boat, cruise ship, or other watercraft (e.g., jet ski, sea-doo, etc.), retaining the services of an experienced Miami boating accident lawyer is critically important to protect your rights and ensure you are properly compensated for your harms and losses.
You may be thinking, "I can handle the claims process. It's not that complicated." Below are four reasons why you need to re-consider this line of thought and reach out to a Miami boat accident injury attorney.

Boating Law Can Get Quite Complicated
Pursuing a personal injury claim in the context of a boat accident may involve a complex intersection of state law, federal law, and maritime law. It is not the same as a simple fender-bender on Southeast 2nd Street in Miami. If, for example, you or a loved one gets injured while on a cruise ship, there may even be a "choice of law" provision embedded in the fine print of the cruise ticket you purchased that requires adherence to a foreign country's law or another state's law.
An attorney is also keenly aware of important procedural requirements such as the statute of limitations and other filing deadlines. This will ensure you do not miss out on what you are entitled to because of a legal loophole or missed deadline.

A Lawyer Will Advocate for Your Interests
If you suffered a serious physical injury in a boating accident, the thought of haggling with an insurance claims representative probably does not sound appealing. This is why you should hire an attorney and let them advocate for you. As a result, you can focus on your recovery and not the hassle of negotiating with an insurance company.

Expert Evaluation of Your Harms and Losses
In many instances, someone involved in a serious boating accident may not even realize the extent of the physical harm they suffered. This is why an attorney will advise you to seek the necessary medical attention to ensure your harms are properly treated by the appropriate specialists. For example, some people sustain neck injuries in boating accidents, but brush off the pain thinking it will go away in a week or two. It doesn't, but they agree to a settlement with the at-fault boating company, and they continue to suffer intense neck pain for years. Do not let this happen to you. This type of harm should be compensated by the at-fault party.

A Lawyer Will Build a Compelling Case for Financial Restitution
Your lawyer will investigate the circumstances leading up to the accident and work to establish proof that the defendant was liable. Your lawyer will also develop your damages by calculating all of your medical bills, lost wages, and pain and suffering to present to a judge or jury.

Call a Miami Boat Accident Attorney Right Now
The lawyers at the office of Alan Goldfarb, P.A. are ready to help you or a loved one. We understand that getting hurt in boating accident is a difficult and traumatic experience.  Our team of Miami boating accident injury attorneys are experienced in personal injury litigation and provide each of our client's superb representation.
Resource:
leg.state.fl.us/Statutes/index.cfm?App_mode=Display_Statute&URL=0300-0399/0327/0327.html