Jane Doe Wins Huge Legal Decision Over Trey Songz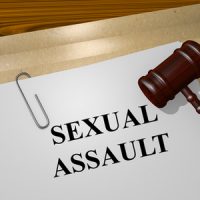 A Miami woman has filed a lawsuit against Trey Songz alleging that he sexually assaulted her at a Miami nightclub. The judge in the civil suit against Songz ordered that the woman, who is currently being referred to as Jane Doe, reveal her name to the court. Jane Doe, however, appealed the directive.
An appeals court ruled that the circuit court erred in two separate incidents when making their decision. First, the circuit court erroneously assumed that Jane Doe would be forced to reveal her name if a trial went forward. While civil litigants don't enjoy the same protections as complainants in criminal sex assault lawsuits, it isn't necessarily true that the plaintiff would have to reveal her name.
The appeals court also ruled that the circuit court erred when it failed to consider the stigma she would be forced to live with if her name was made public. The higher court eventually agreed with the plaintiff stating that she did not have to reveal her identity. The case will be remanded to the district court where Jane Doe will not have to reveal her identity.
The woman is seeking $10 million in damages from Songz.
What Happened?
Jane Doe and Trey Songz were at Miami nightclub E11even. The two had spent the night before partying at Sean Combs's house. Songz took the woman to a VIP table where she claims Songz attempted to forcefully use his fingers to penetrate her.
Afterward, Doe realized that she was not the only victim of Songz at the party. The woman said that Songz attempted to do the same thing to her earlier that night.
Jane Doe is suing for assault and battery, and the intentional infliction of emotional distress.
Sexual Assault Lawsuits Against Celebrities
Cases like these are generally sensationalized by the press. Everyone remembers the Kobe Bryant fiasco where charges were dropped against Bryant in lieu of a settlement award going to the complainant/plaintiff. Most of these lawsuits are settled as quietly as possible. Victims walk away with large settlements (sometimes) but are not allowed to discuss the matter moving forward.
Worse, the sexual assault victims are vilified by fans of the celebrity. They often receive death threats from angry fans who believe they are only trying to besmirch the celebrity's good name for money.
Songz has a problem here, though. He was not only accused by another woman the same night of sexual impropriety, but he is also facing allegations that he locked another woman in a hotel room and attempted to urinate on her.
Talk to a Miami Personal Injury Attorney 
If you've been injured due to the negligence or malice of another individual, call the Miami personal injury attorneys at the office of Alan Goldfarb, P.A. today to schedule a free consultation and learn more about how we can help.
Resource:
theblast.com/140155/trey-songz-pulls-out-instagram-dm-receipts-and-denies-locking-wo
theblast.com/c/trey-songz-sexual-assault-accuser-scores-victory-lawsuit-jane-doe
https://www.goldfarbpa.com/heat-fan-files-lawsuit-against-police-after-alleged-brutality/